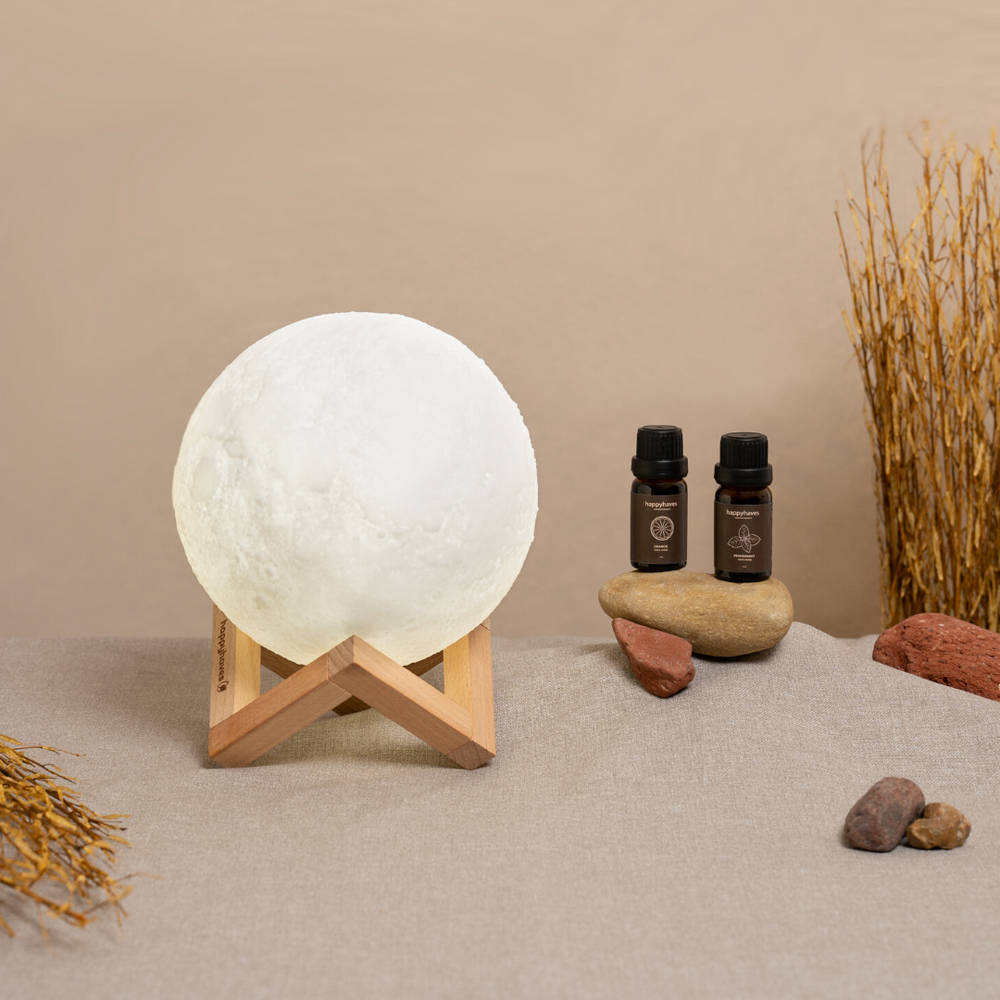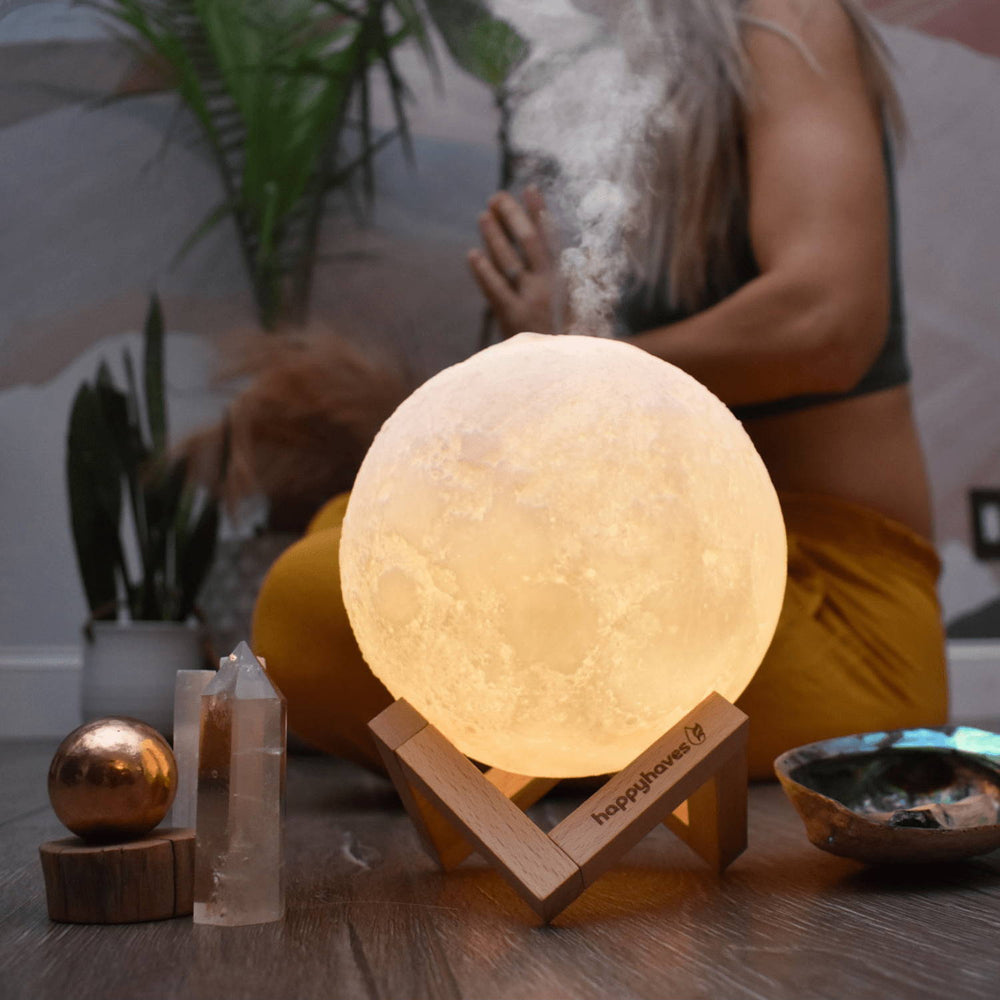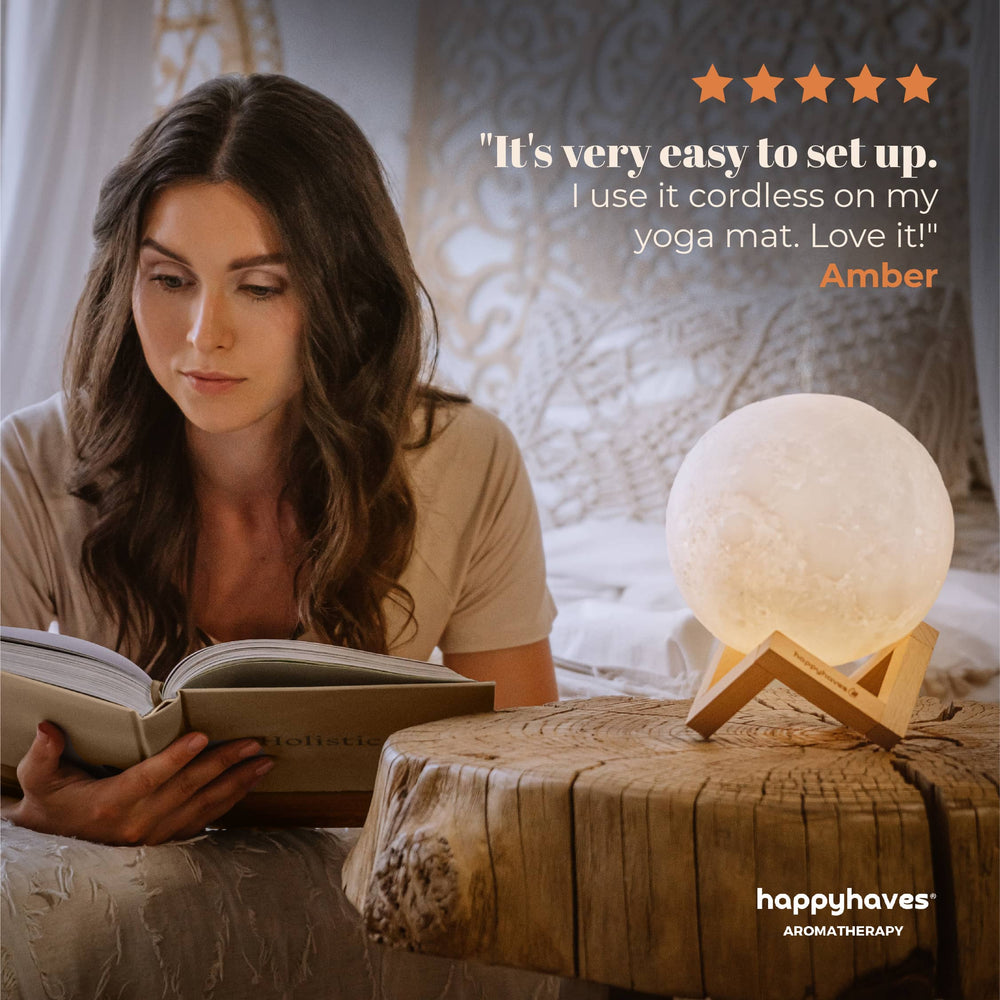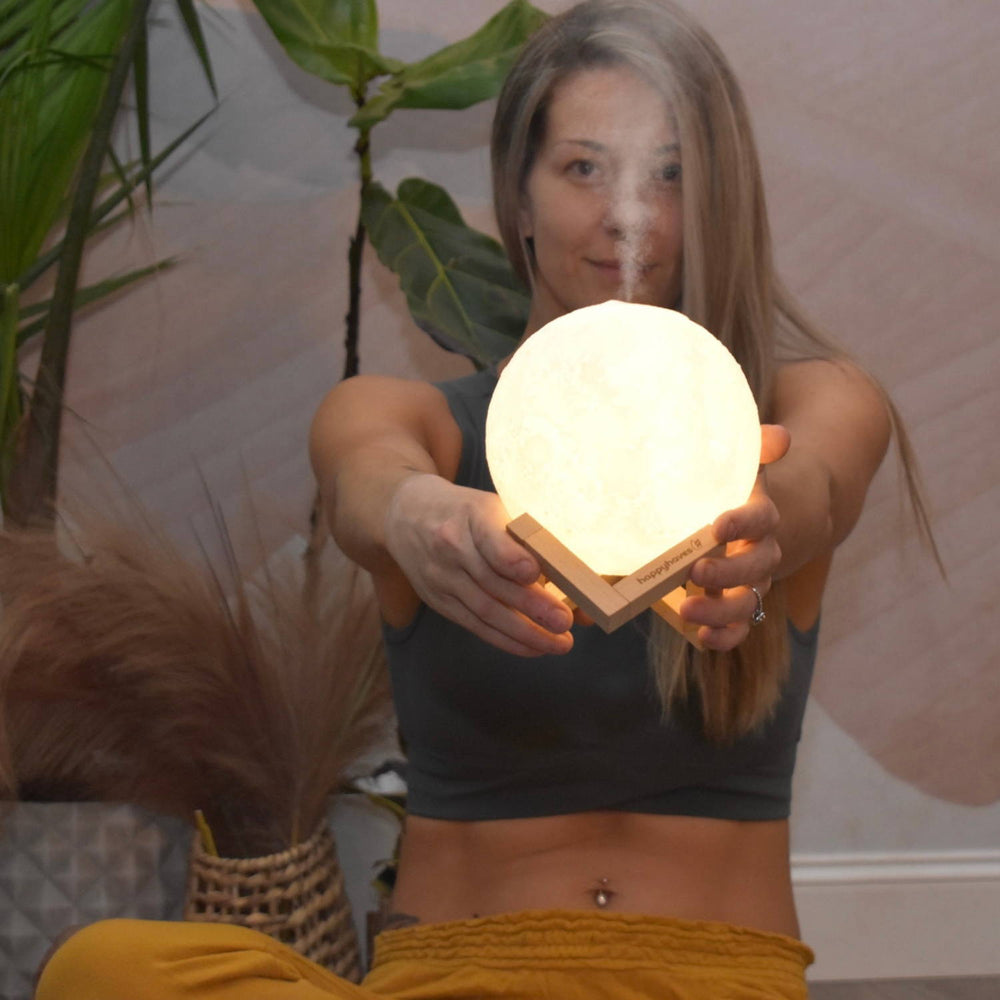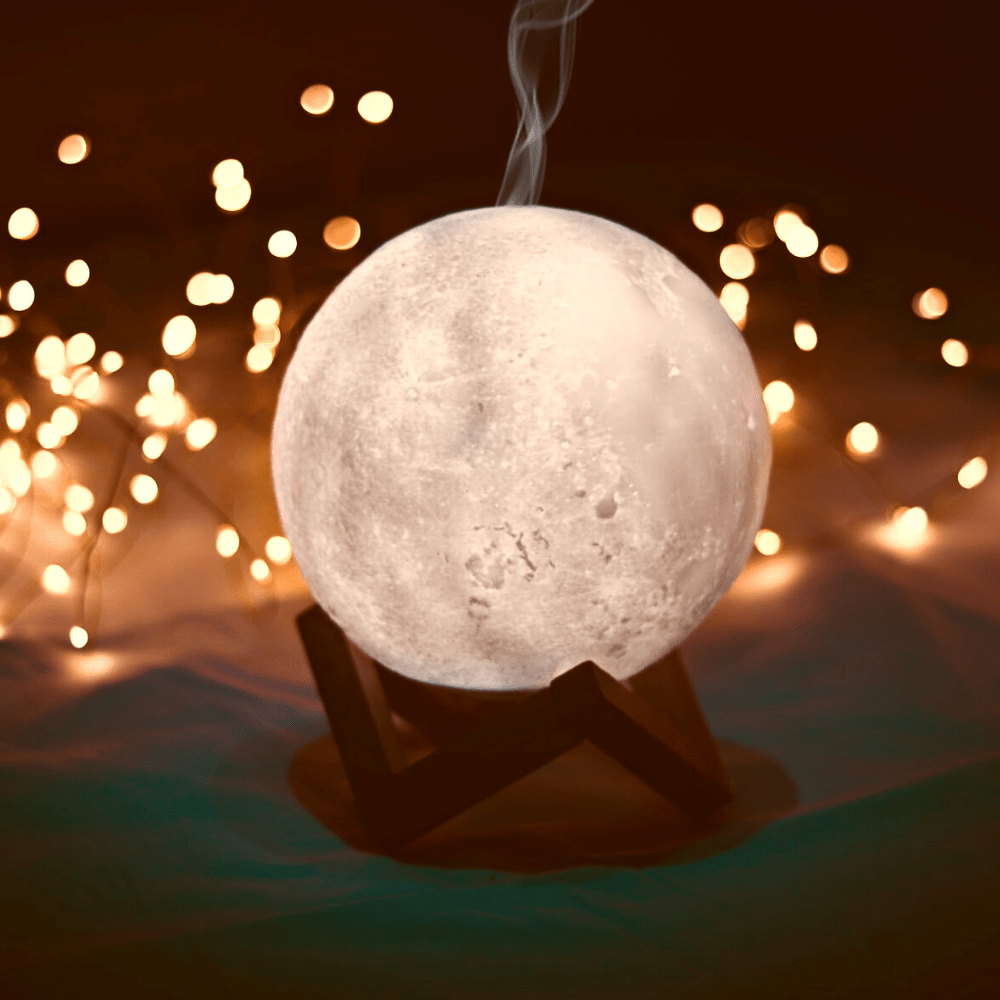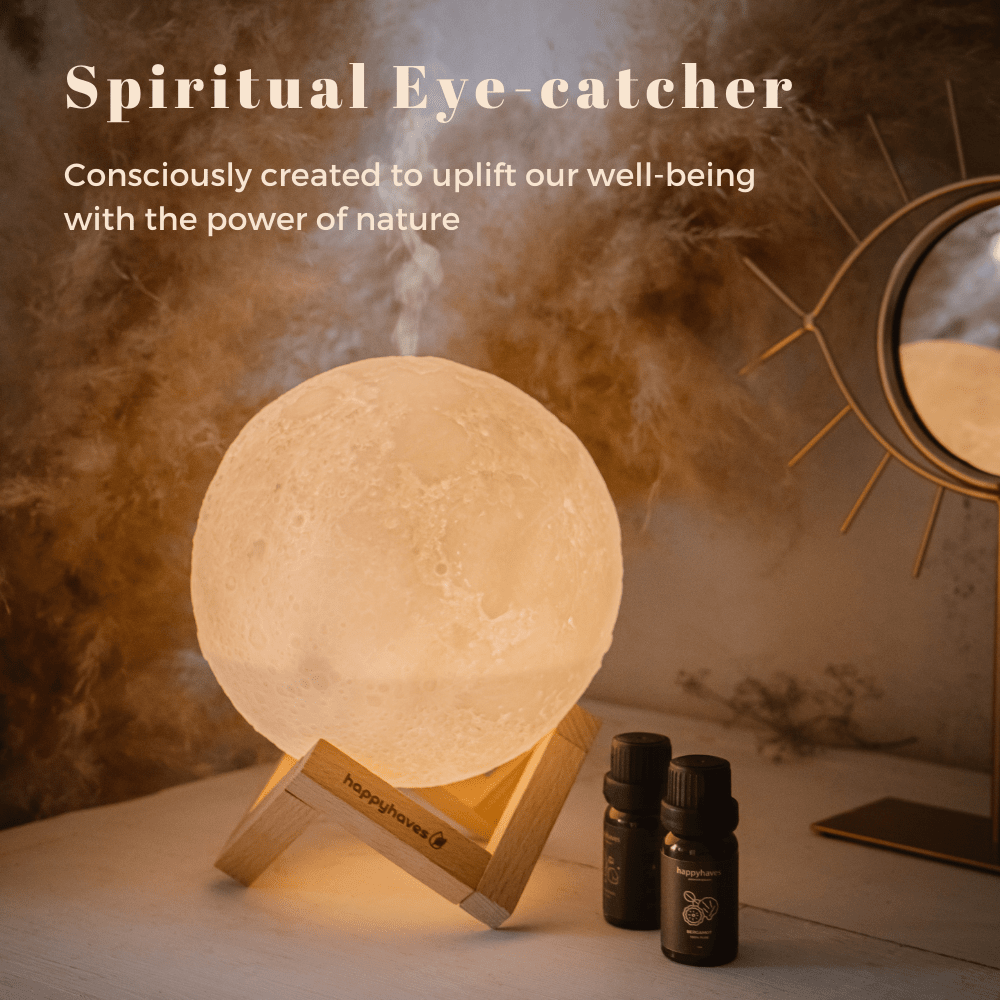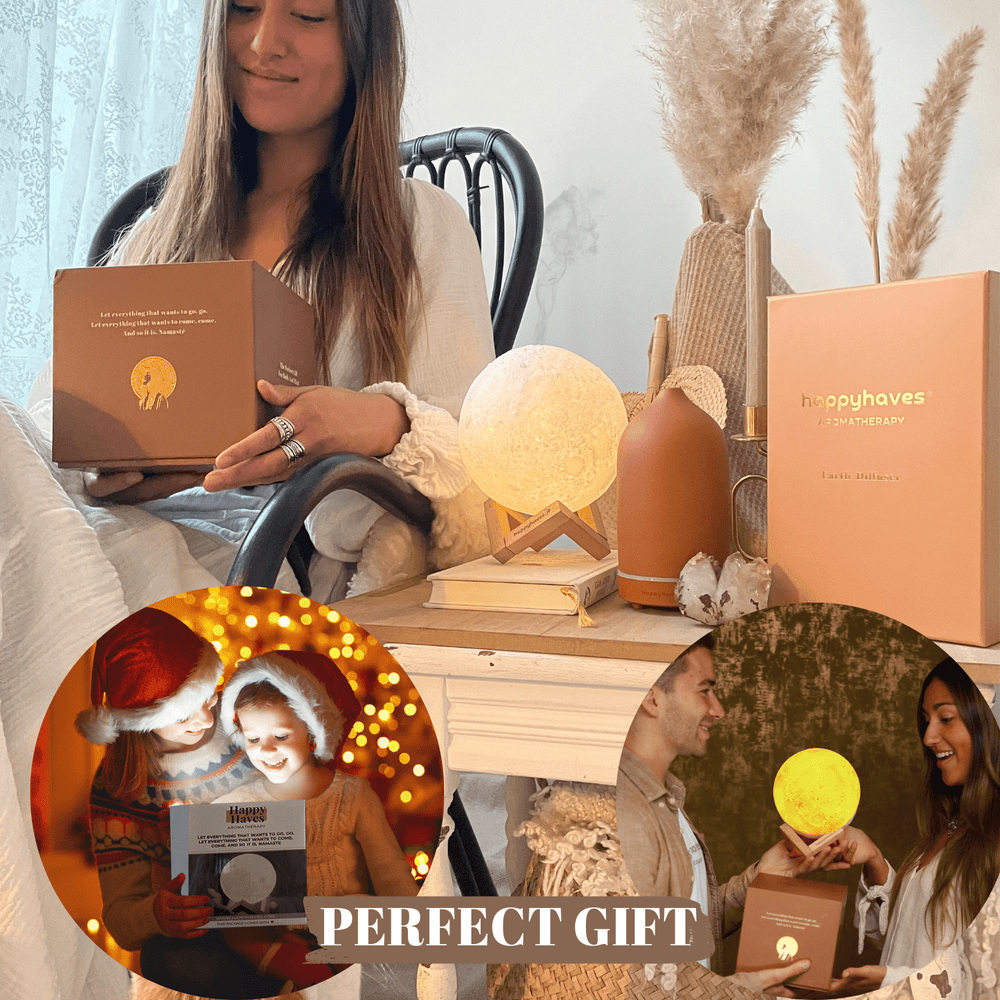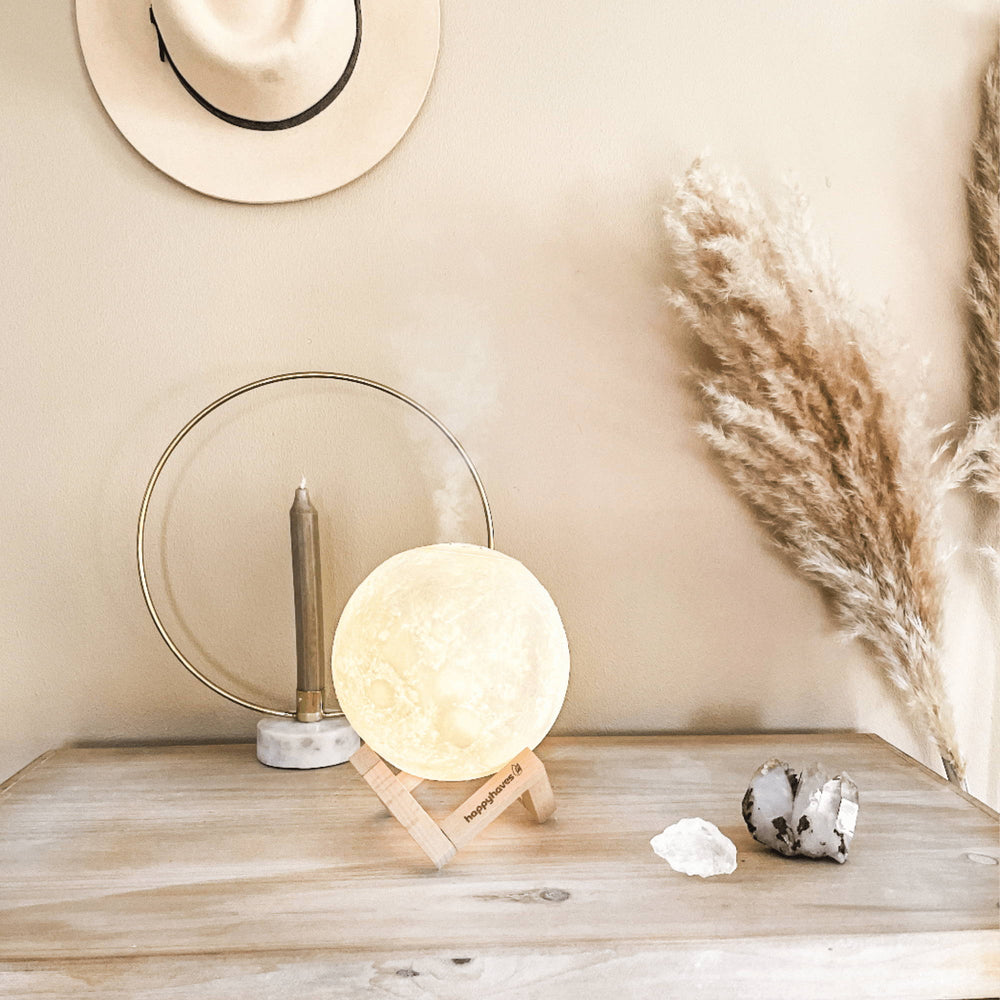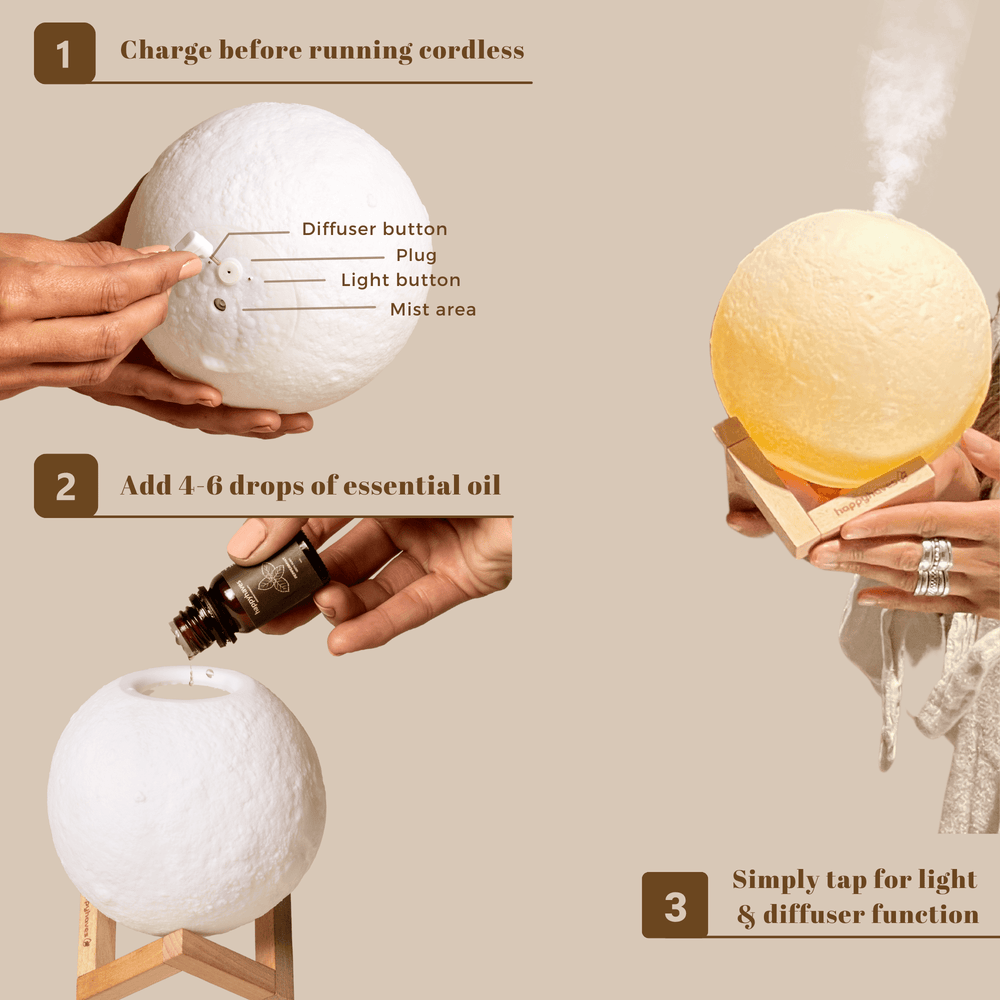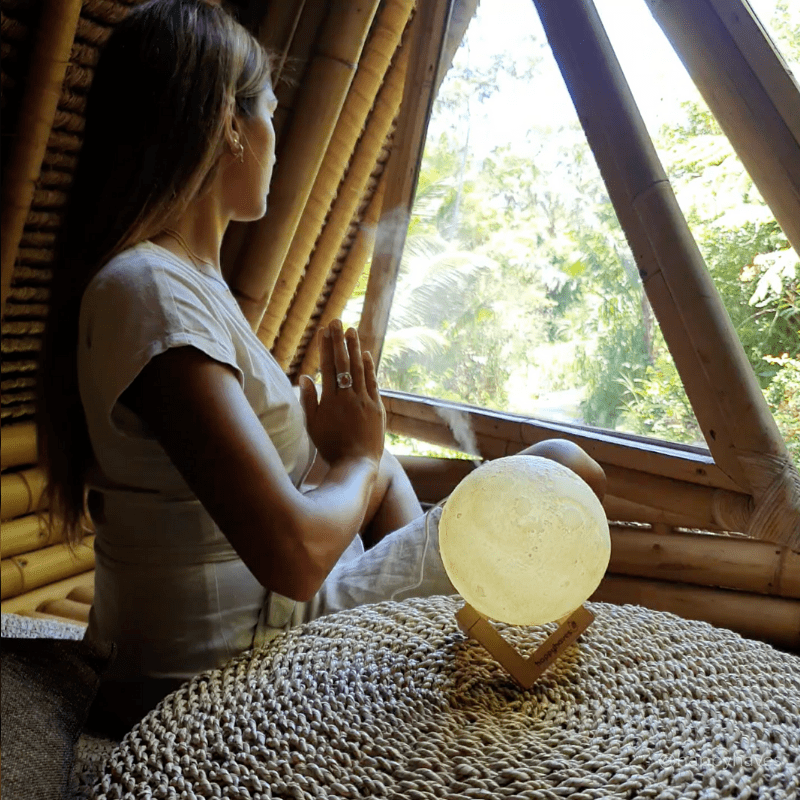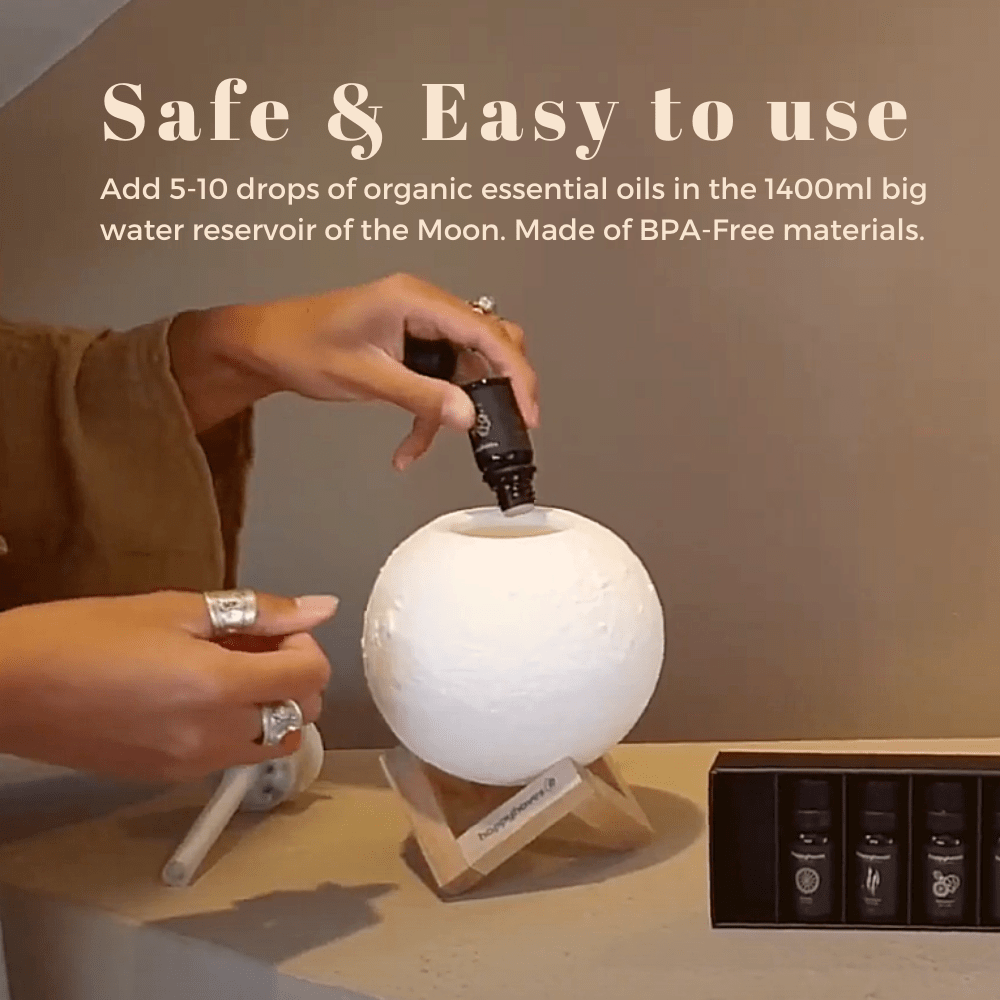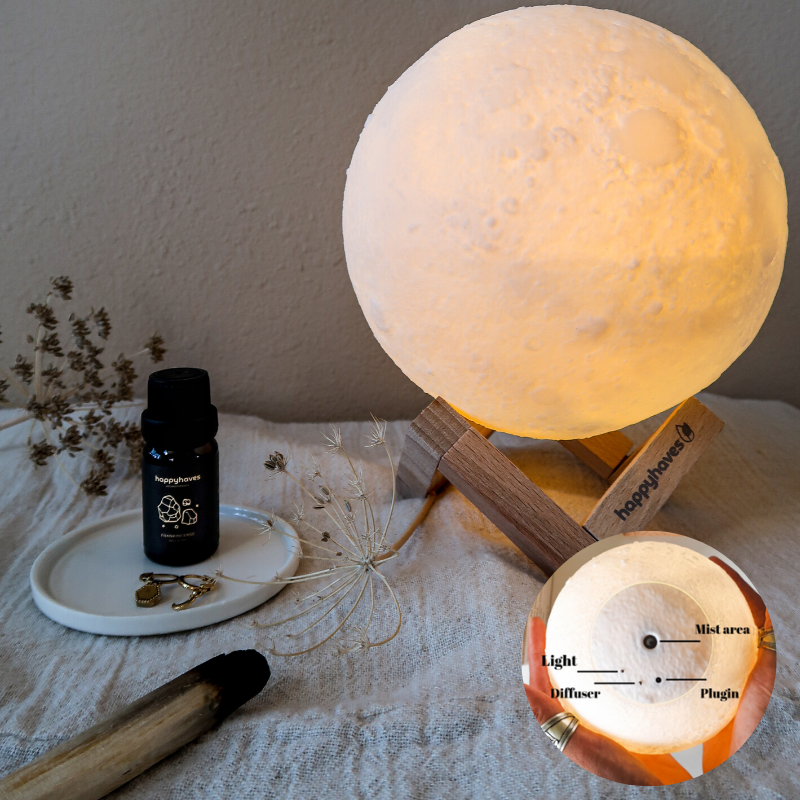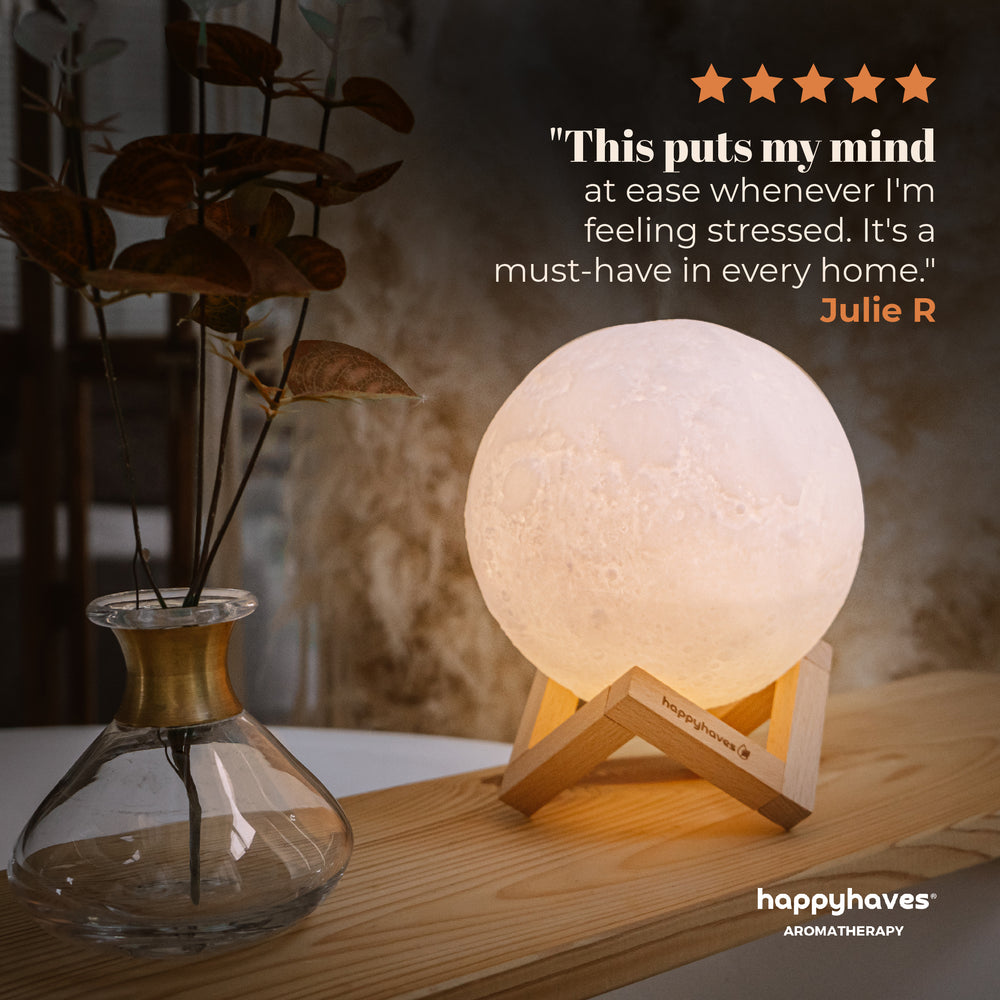 Your well-being is too important to leave to chance. so don't.
Meet the diffuser of the future that runs cordless and helps you to connect with yourself in a world designed to distract you.
The only diffuser and lamp (2-in-1) designed, constructed and optimized for deepest-possible relaxation in any environment.
Because more relaxing moments means more everything.
Therapeutic Stress relief lights
Naturally fresher air to breathe better
All day calmness to feel more energized
Brings positive vibes inside your home
Over 32.000 happy customers!
It's simple as 1,2,3
It's easy as 1,2,3
1. Fill with Water + Essential Oils
With a simple click you can activate the diffuser and/or lamp
2. Create Your Own Relaxing Sacred Space
Perfect for your rituals, yoga, meditation, etc.
3. Let Go, and Feel Better
Take care of your Happyhaves diffuser, and it will take care of you.
HAPPINESS GUARANTEED
WE PLANT TREES IN CALIFORNIA & AUSTRALIA
FOR THE PLANET & PEOPLE
The Full Moon Styled by our community
What makes Happyhaves different
100% WELL-BEING
for maximized innerpeace — so you feel 100%, all the time
It can be hard to have your own mindful moments in this ever-demanding environment that we live in, leading to post-sleep tiredness, anxiety, and burn-outs. That's why Happyhaves helps you to relax and have your own me-time moments to better breath deeply and release tention, even in these hectic times — so you always feel more deep connected and grounded.
"I was a bit skeptical, but I've been using this Full Moon for several weeks now, and I feel more relaxed and grounded during the day. Perfect while doing yoga, meditation, or just while reading my books."
-Christina M.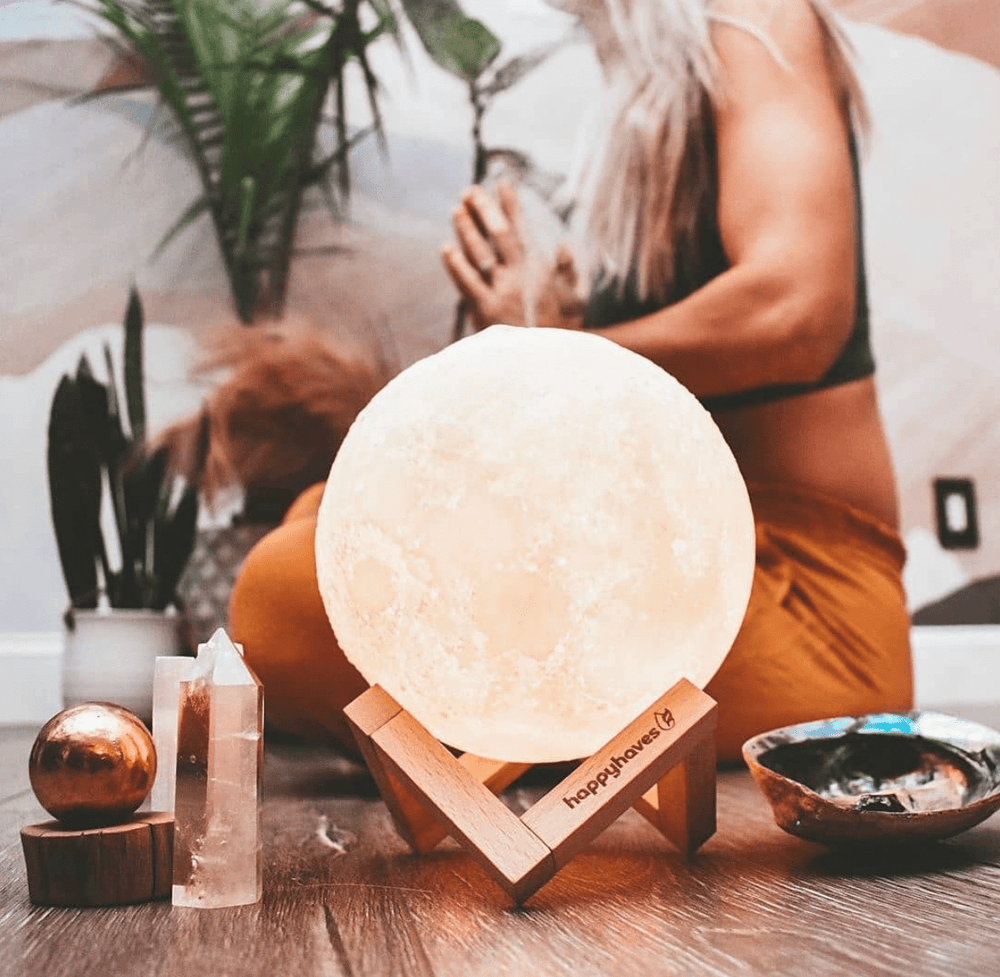 ''I wish I bought it months ago!! Perfect while doing yoga, meditation, or just while reading my books. It sure brightens up our home and our mood.'' Jennifer R.
A great way to scent your space safely and naturally.
How does Happyhaves compare?
| | Happyhaves Full Moon™ | Generic diffuser |
| --- | --- | --- |
| improves well-being and uplifts mood | Yes | Yes |
| lightweight | Yes | Yes |
| creates a soothing atmosphere | Yes | Yes |
| Ability to run cordless | Yes | No |
| xl water capacity (1400ml) | Yes | No |
| 3 dimmable lights adjustable for personalized needs | Yes | No |
| runs without making any sound (<12dB) | Yes | No |
| durable, high-quality materials | Yes | No |
| 1% donated to environmental charities | Yes | No |
| | | |
Our mission:
Empower every human soul with mindful moments, so they can feel more inner peace. Everything we create is fueled by our drive to enable better lives through improving well-being and giving back to our planet.
Happyhaves is founded in The Netherlands (Europe) by couple Fay & Daniel, who both moved to California in 2020. We believe mindful me-moments is the non-negotiable foundation you need to create your best life.
That it's impossible to unlock your full potential if you're not having me-time for yourself every day. And we need to take care of ourselves, now more than ever.
Testimonials
'It's very easy to set up.. I use it cordless on my yoga mat. Love it!
'The details of this moon are just BEAUTIFUL!'
Testimonials
The details of this moon are just BEAUTIFUL! The perfect gift <3
It's without a doubt the cutest gift ever. Recommend!
Frequently Asked Questions
What will I get when I order the Happyhaves Full Moon?

All you need is inside our Happyhaves Moon Box to completely relax:

Happyhaves Full Moon®
Happyhaves wooden stand

Cotton swab stick to extend smell
Charging cable (can be used for US and AUS)
Instruction manual + aromatherapy guide
A special gift for new customers

note: this product is only available in the US and Australia.
How does it work? Can it really operate cordless?
Yes! This is our 2.0 version of the Happyhaves Full Moon which took us almost a year to make it run cordless. You can simply just tap the light or diffuser button on top of the Happyhaves Full Moon to activate these functions. You can use the lamp and diffuser function at the same time or use it separately. Whatever you like. You can fully charge it in 2 hours (cable included for US and Australian customers). No worries, it's very easy to use!
Do you also sell essential oils?
Yes we produce our own organically farmed essential oils in the South of the Provence, France.
Where can I buy Happyhaves™ ultrasonic diffusers?
Happyhaves™ products are exclusively available through this online store. That's how we can guarantee the best price - and cut out unnecessary margins. In the spring of 2022 we will open our first store in Joshua Tree (California, US).
What about shipping costs and returns?
We offer a 1-year limited warranty for all our products. Returns are accepted within 60 days after you receive your order. We offer FREE shipping within the US, with tracking numbers from FedEx or UPS. Starting from May 2021 we now also ship to Australia!
Where are the products shipped from?
At Happyhaves we ship most of our orders within 1-2 business days from our own warehouses in The Netherlands (Europe), Asia and/or California (USA). Shipping (with tracking) is 5-8 business days. Currently, due to extremely high demand, our local carrier is experiencing some delays, and our shipping time may be increased with several business days. Thank you for your trust and support.
All Happyhaves® diffusers are exclusively available online at www.happyhaves.com.
1 YEAR HAPPINESS GUARANTEE
WE PLANT TREES IN CALIFORNIA & AUSTRALIA
FREE INTERNATIONAL SHIPPING ABOVE $30