JENNY ANN
certified WELLNESS COACH, writer, mom
Diffusers. So, you've heard of them, you've seen them, and your best friend has one but if you're being completely honest with yourself, you're not entirely sure on them. I mean, you understand that diffusers diffuse… but what exactly are diffusers? What do they do? And more importantly, do you really need one?
Wellness should never stress you out (that would pretty much defeat its benefits) so we've pulled together the facts for you to clear up any confusion. Treat the below like a diffuser bible and pass on the knowledge, it's about time everyone knew what these miracle workers can do.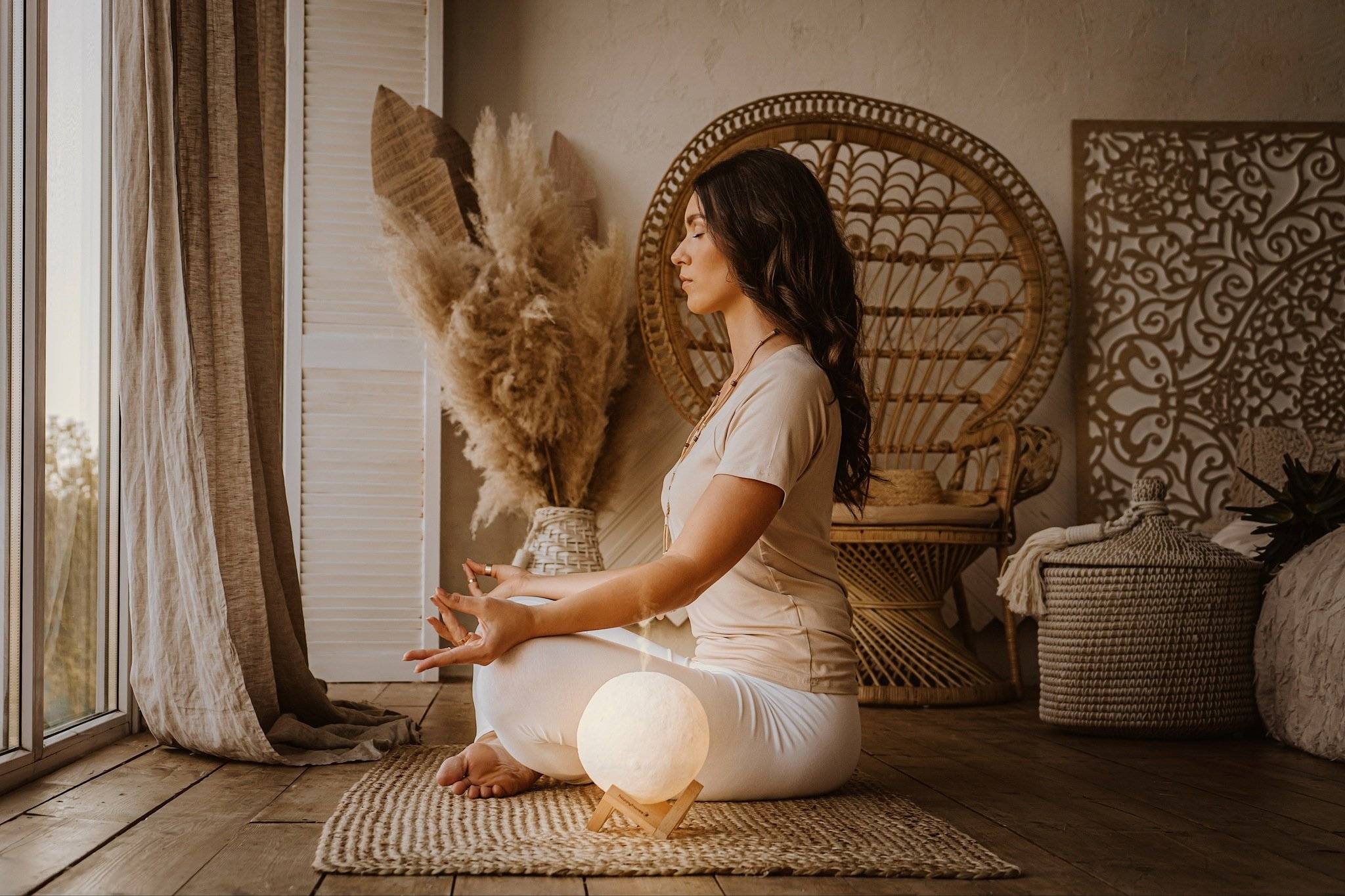 You need to think of diffusers as the MVP's of the wellness world. They can bring in the healing power of nature into any home - with just a few drops of essential oils - that's evenly dispersed by the diffuser at a comfortable concentration that's easy to breathe. The essential oils contain a high concentration of natural plant extracts - and in our case, 100% organic - to highly improve physical and mental health. Naturally.

"I got an aroma diffuser for over 6 months now, and it drastically improves my daily mood. Seriously!"
WHAT DO THEY DO, AND HOW DO THEY DO IT?
An aroma diffuser breaks essential oils down into smaller molecules, dispersing them into the air for a more pleasant-smelling and calming ambiance. What this means (in regular English) is that because a diffuser is emitting essential oils into the air, you can inhale and absorb the natural benefits into your body, which can aid relaxation on a deeper level but also works wonders for your senses.
For example, If you're looking to relax after a long and stressful day, it can make all the difference having a diffuser in the living room or next to your bed (important: there are some critical things you must know before using it which we'll discuss below).

This makes them great for targeting specific concerns such as clearing the air, improve dry skin, reduce anxiety – the list goes on and on. At Happyhaves we get overwhelmed with stories from customers about the benefits they experienced. If it's results that you're after, then you don't want to miss out this step in your morning/evening routine. Goodbye, hectic times. It's me-time. See you later, signs of stress.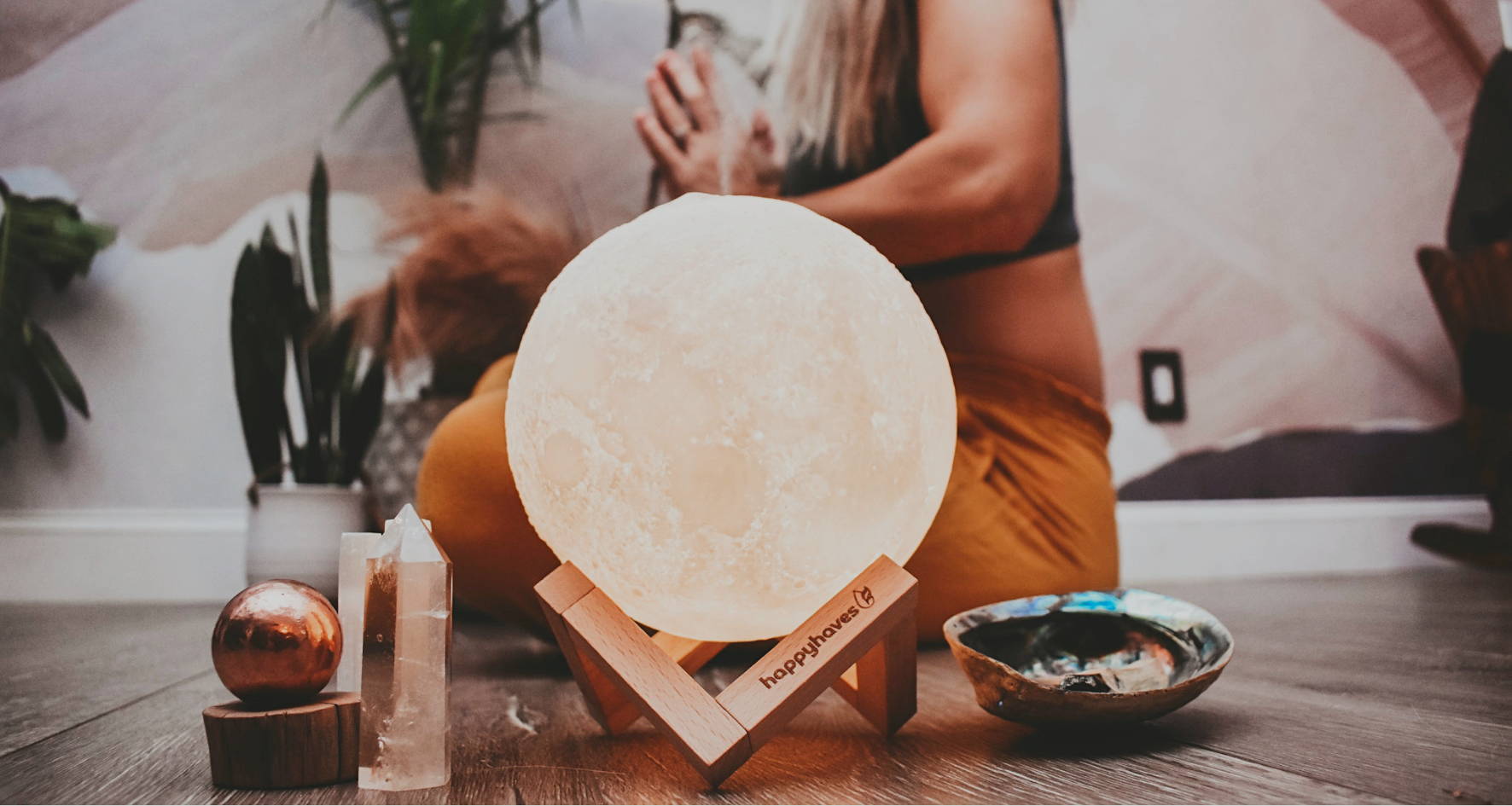 WHEN SHOULD I START USING A DIFFUSER AND HOW OFTEN?
With diffusers, it's not about the age you are but more about the condition of your well-being. You can start using an aroma diffuser for anytime you need a little help with your mood, energy levels, or just to relax and unwind from the day. It can also be used as an alternative treatment for some minor ailments like headaches and stuffy noses.
If you have a particular issue that you want sorted or you just want to feel more grounded during the day, then a diffuser is 100% for you. We recommend using our diffusers twice a day, once in the morning and once at the evening for up to 30-60 minutes. This allows for the best results.

''Nearly 8 out of 10 Americans feel stressed and anxious. Especially in the morning. Further research shows that women (ages 41 to 60) are the most stressed generation.''
- Harvard Research Institute

SO, DO I REALLY NEED ONE AND WHICH DIFFUSER IS THE RIGHT ONE FOR ME?
A morning or evening routine void of diffusers is a huge missed opportunity for improving your mental and physical health. If you want to really see a difference in your daily mood, then yes – you really do need one. Take a quick look below to watch a special diffuser and why not give it a try? The results will speak for themselves. But first...

SOME LAST IMPORTANT TIPS AND CRITICAL ADVISE WHEN BUYING A DIFFUSER...
Quality of the diffuser: eco-friendly
The quality of the diffuser matters (a lot). If you use the wrong kind of diffuser, it can even be harmful to your health. Nowadays, there are a lot of diffusers on the market that are not certified and eco-friendly. As a result, harmful plastic particles may be released into the air while diffusing. Please, make sure your diffuser is made of eco-friendly materials (bpa-free plastic is a must).

Quality of the essential oil: organically farmed
You want to get all the benefits from the essential oils, which is why the quality is very important. It might seem like all essential oils are created equally, so it shouldn't matter who you purchase your oils from. In truth, there is a big difference in buying '100% pure' essential oils 'organic oils' and everything in between.




The problem is that many essential oil companies are less than honest about the quality of their oils, or where they sourced the plant matter their essential oils were distilled from.




TIP: when it comes to choosing and essential oil supplier, use common sense. You do not need to opt for the high price tag on DoTERRA or Young Living essential oils (which are good), but if you find lavender essential oil on Amazon for $8, it's probably not going to be what you're expecting. At Happyhaves we always advise 100% organic essential oils (we make our own oils in the Provence, France).

Why the company behind the diffuser matters
Buying a diffuser is an investment in yourself and in your health. There are lots of diffusers and oils available for a fraction of the price from companies that might not even have certifications, certified aromatherapists and have our planet in mind. At Happyhaves, we care about every human being and our company is founded to help people feel better with aromatherapy. If you need any assistance from experts, we're here for you. We also care a lot about our planet, which is why we donate 1 tree per diffuser sold.
If you've read our blog and you're interested in buying a diffuser, you might consider the following...
Out of love and necessity for all human souls who need more mindful moments in their life, we started to develop something unique. With our passion for the power of our nature, we decided to combine it with the power of the moon. In 2021 we developed a low-tech (cordless!) diffuser and lamp in 1 designed as a full moon. Consciously created to inspire the way we consume through a deeper connection with the moon. In case you're interested we would love to give you access to our waitinglist.
More blogs to discover about aromatherapy...