Enhance your home's air quality & atmosphere with our
award-winning
diffuser and lamp in 1.



''It's a beautiful eye-catcher that turns any room into an

epic fireside ambient scene!

Just the perfect gift!'' - Lisa B. (NSW, Australia)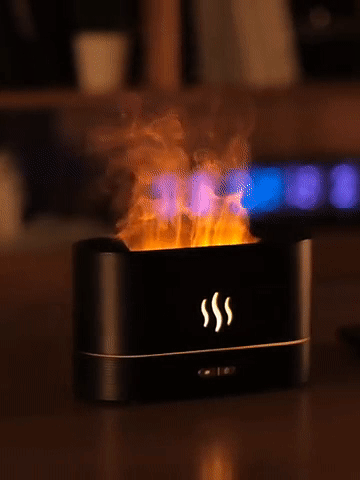 THE MOST MAGICAL
DIFFUSER, HUMIDIFIER & LAMP (3-IN-1)
Including the following bonuses: order today and get our aromatherapy course ($50 value), moon calendar ($20 value) & essential oil guide* ($30 value) for FREE! *if still in stock


''Creating a
scented fireplace

at your home was never easier. It gives a pleasant, and healthy atmosphere at home. '' - Well Magazine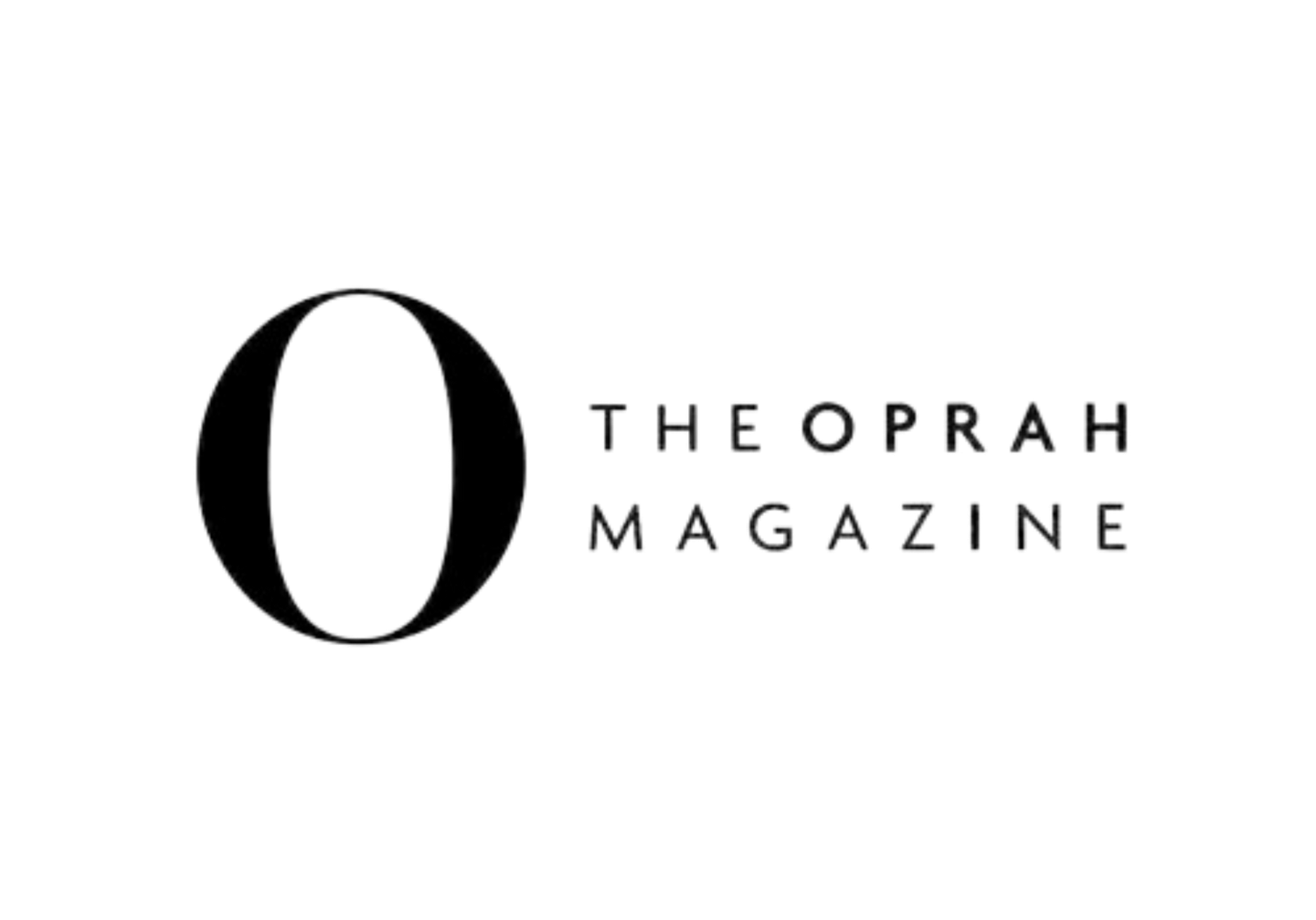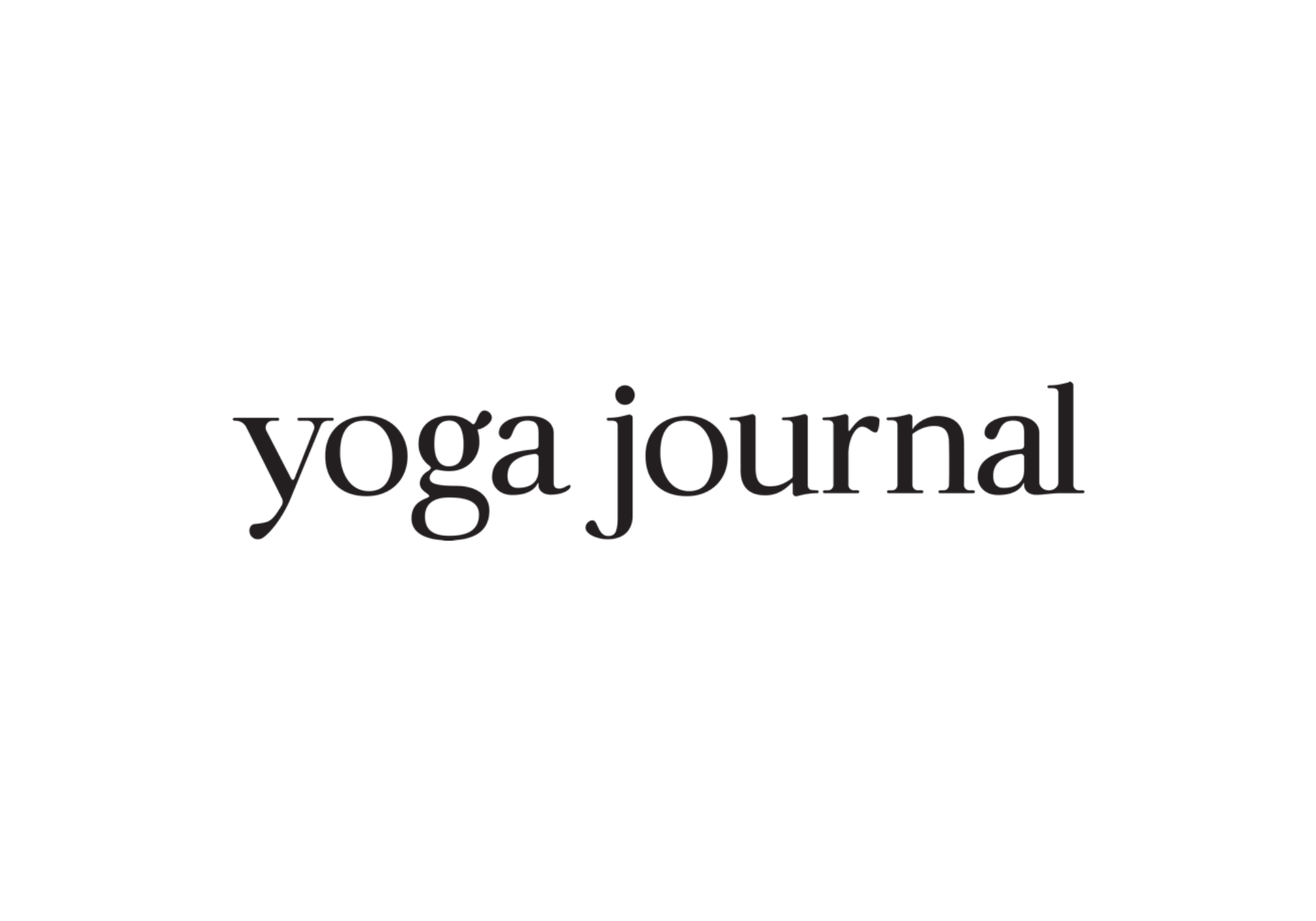 Yes, we went pretty viral...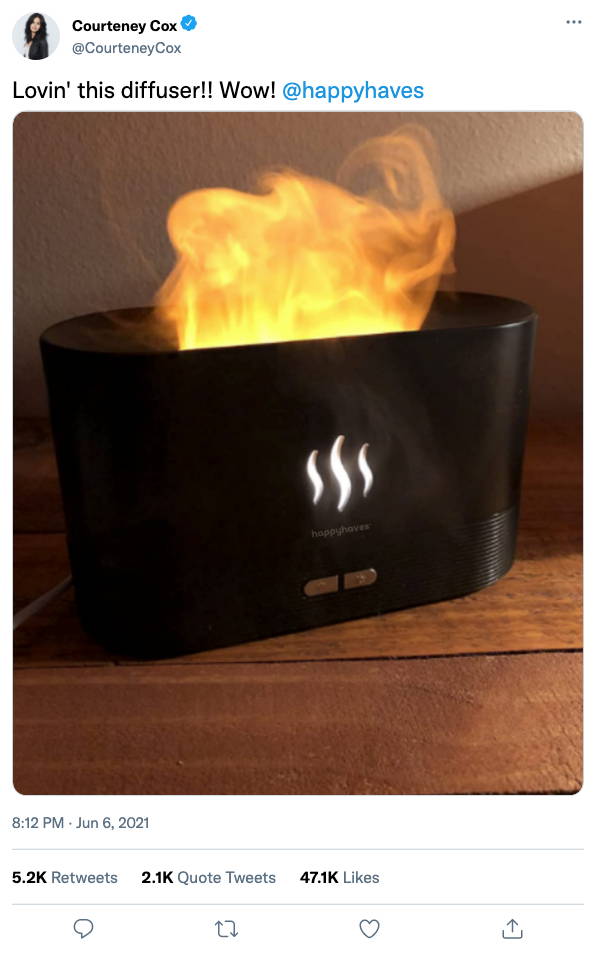 This Happyhaves Diffuser has a save simulated flame lightening effect using calming light and mist that creates a tranquil home environment and adds a beautiful touch to your home decor.
It's very easy:
1) Add 5-10 drops of your favorite essential oil (can be added in your cart)
2) Add 200ml of water
3) Click on the left button to turn it on
4) Enjoy the fragrant & soothing atmosphere your home deserves!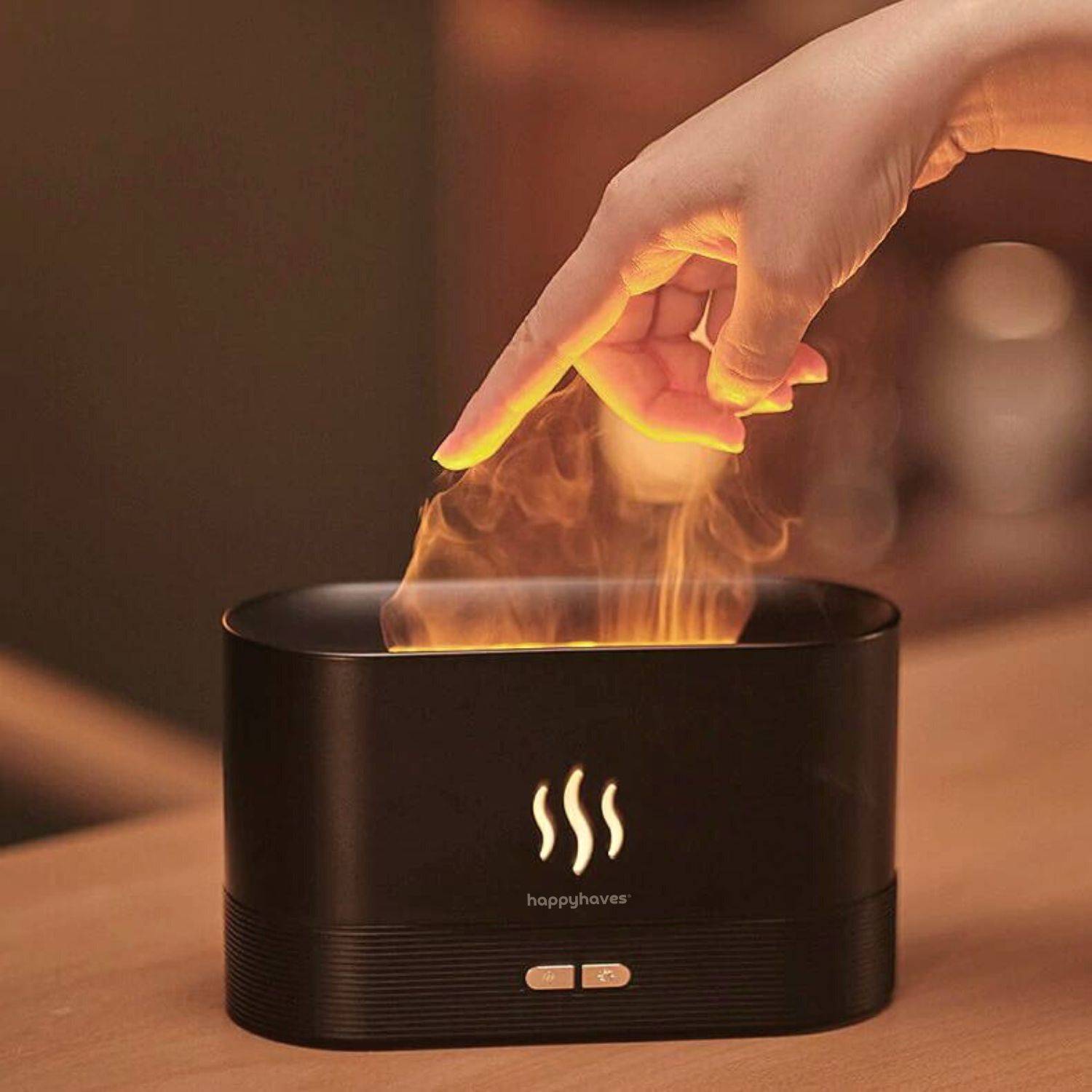 Note: this product is exclusively available at happyhaves.com
and made in limited quantities. Next restock will be in October.
2 modes can be selected: "violent flame" and "soft flame"


Big water tank of 200ml with 3 timer settings that you can set easily for 1, 3, or 6 hours

Compact design: perfect to place on top of your counter, work desk, yoga mat or any flat surface

Safe & Eco-friendly materials: BPA-free & heat-free

Automatic shut-off, and whisper-quiet operation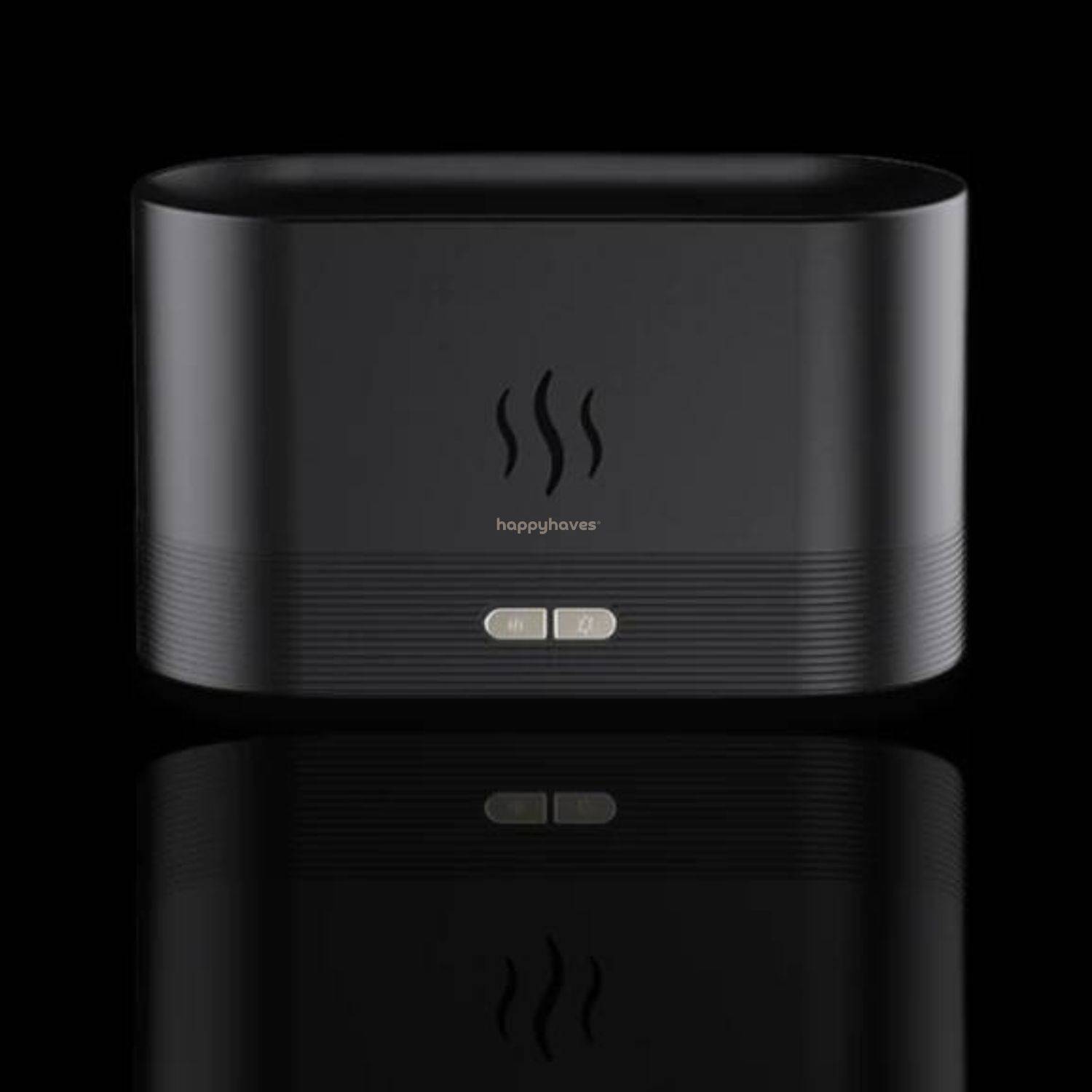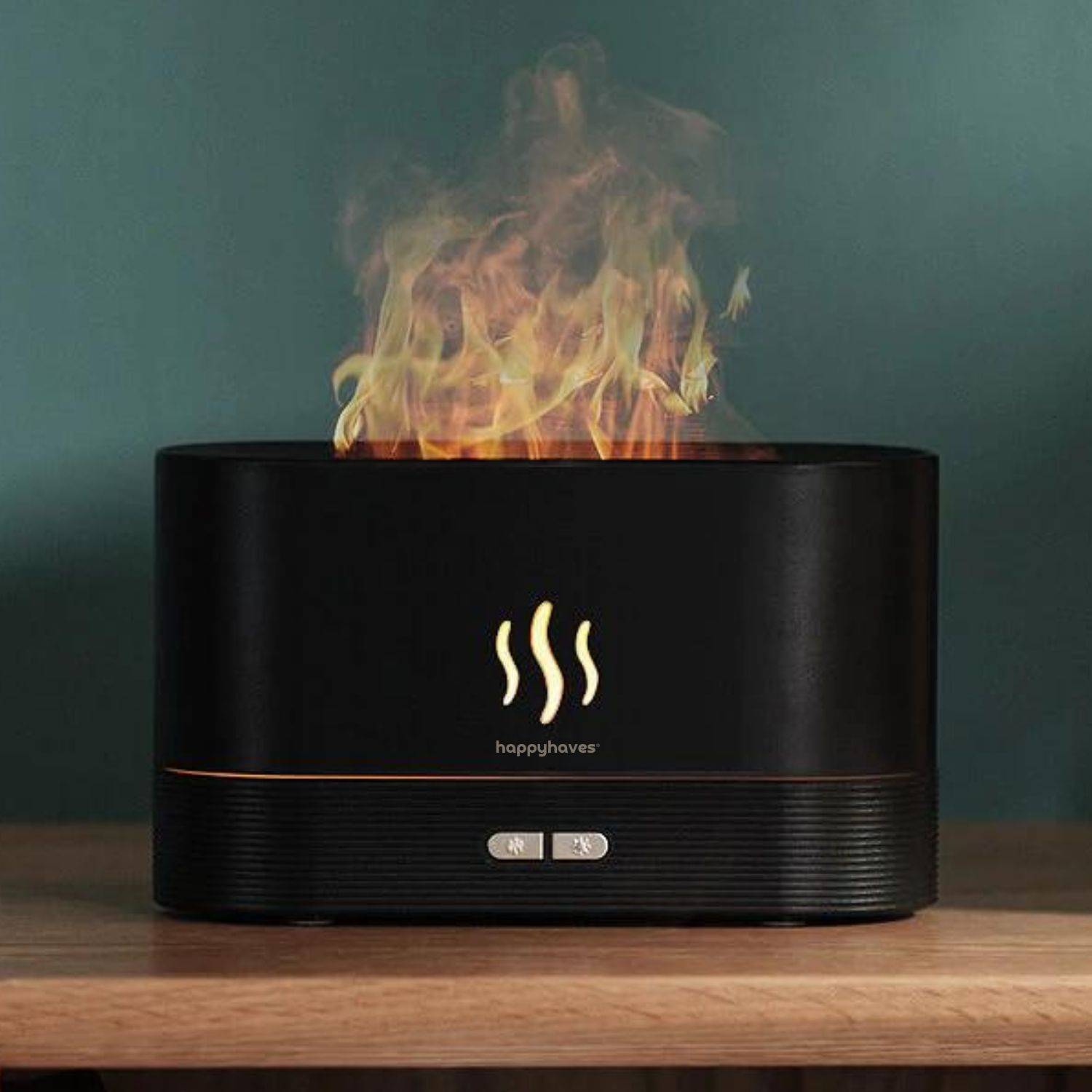 Consciously created to reconnect in these challenging times..
In today's stressful times, it's understandable if you're feeling overwhelmed with anxiety, fears and uncertainty. We're here to turn your fire on again.
If you're like most people, it's difficult to shut out the deluge of fear-based news, information, and other noise coming from this hectic world.
Enjoy this calming diffuser whenever you need to recharge and connect with yourself. No matter what chaos is happening outside of yourself...
This diffuser will give you a warm feeling of being surrounded by flames; whether you are at home, traveling, or would like to add an ambiance to your office or bedroom.
Take those me-time moments! You deserve it.
Last Question? We Got You!
Not sure yet? call us or open a live chat.
Yes! You will receive a 1-year warranty and 100 days money-back-guarantee. No worries, You''l love it!
What will I get if I order the Happyhaves diffuser?
All you need is inside our Happyhaves Box to completely relax:

The original Happyhaves ® diffuser
The Happyhaves instruction manual
Charging cable for US and Australia
Essential oil guide (valued at $30)

Moon calender (valued at $20)
Our Aromatherapy course (valued at $50)
A special little gift for new customers


How does the Happyhaves diffuser work?

It's very easy! Just open the top cover, add 200 ml of water, add 8 to 10 drops of organic essential oil to the water, and that's it!
It will produces refreshing fragrances that creates a comfortable environment. The diffuser humidifies the air in the room regardless of summer or winter, refreshing the air quality. It neutralizes the static, reducing dryness and relieves strains and stress.
What are the specifications?
Water capacity: 200ML
Size of the diffuser: Size: 7 x 3 x 4 inches
Run time: 8+ hours
Lightning options: "violent flame" and "soft flame"
Automatic shut-off: yes
Whisper-quiet operation: yes


Where do you ship from? And how long does delivery take?
At Happyhaves we ship most of our orders in 24 hours from our warehouse in San Bernardino (California) inside the US, Australia, and Canada. You will receive your order (with tracking) from DHL or FedEx in 7-14 business days.
All Happyhaves® diffuser are exclusively available online at www.happyhaves.com.
Our Fulfillment Warehouse
Over 30,000 Orders Shipped inside Australia (and counting!)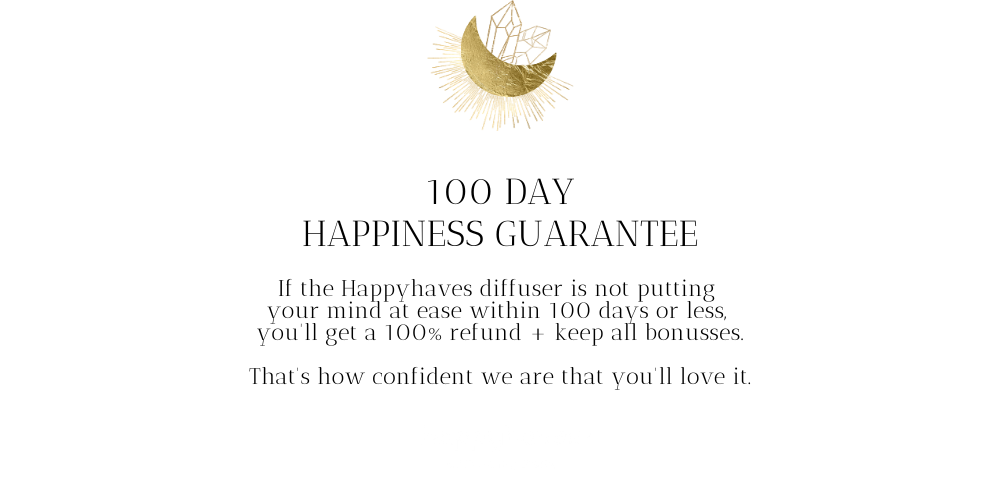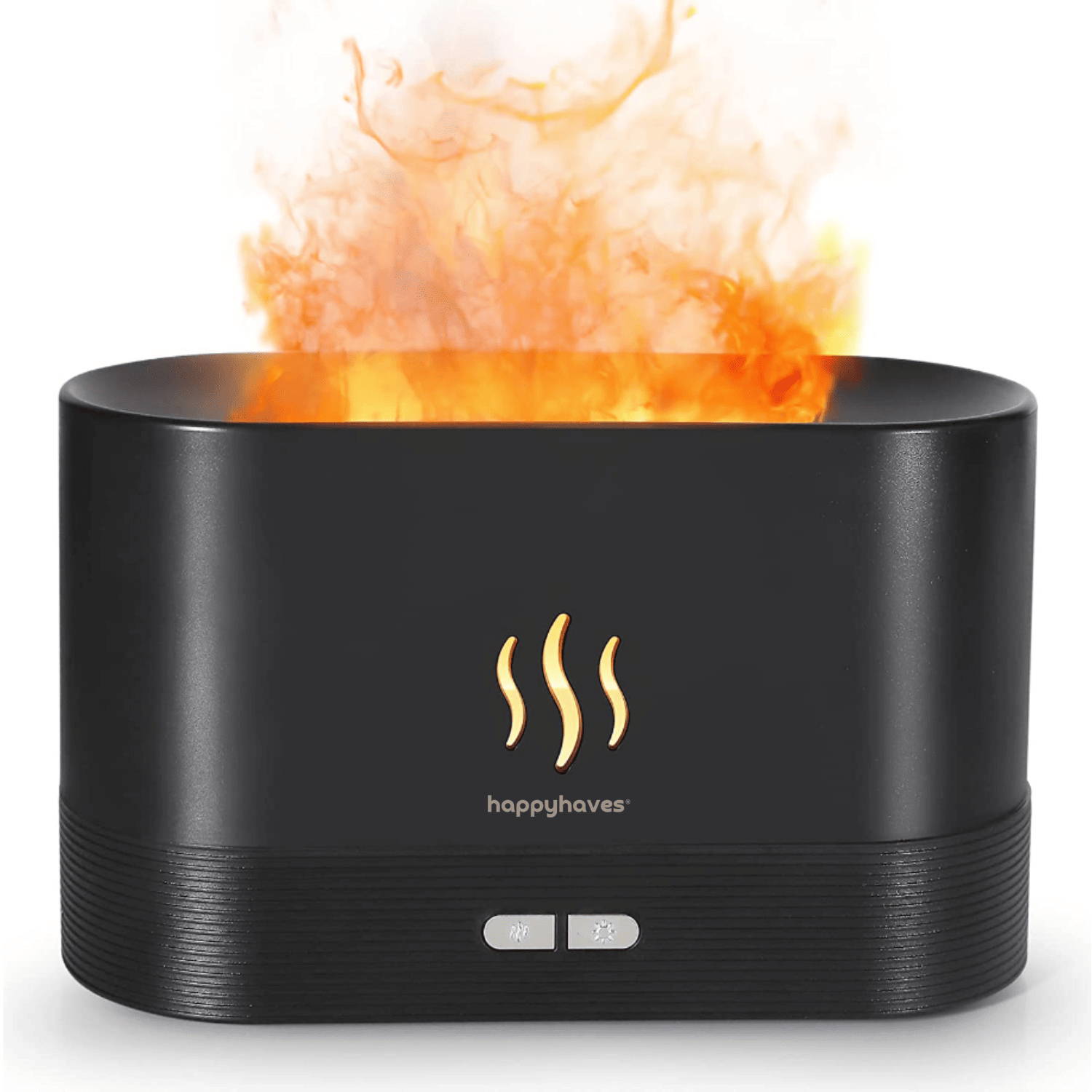 Thousands of people love it and released their fire within..
(and we love them!)


Hey, you made it down this far! Take your mindful moment
It's our 4-year Anniversary!
Last day to save 45%
1 YEAR HAPPINESS GUARANTEE
WE PLANT TREES IN CALIFORNIA & AUSTRALIA
FREE INTERNATIONAL SHIPPING ABOVE $30