ORIGINAL HAPPYHAVES FULL MOON®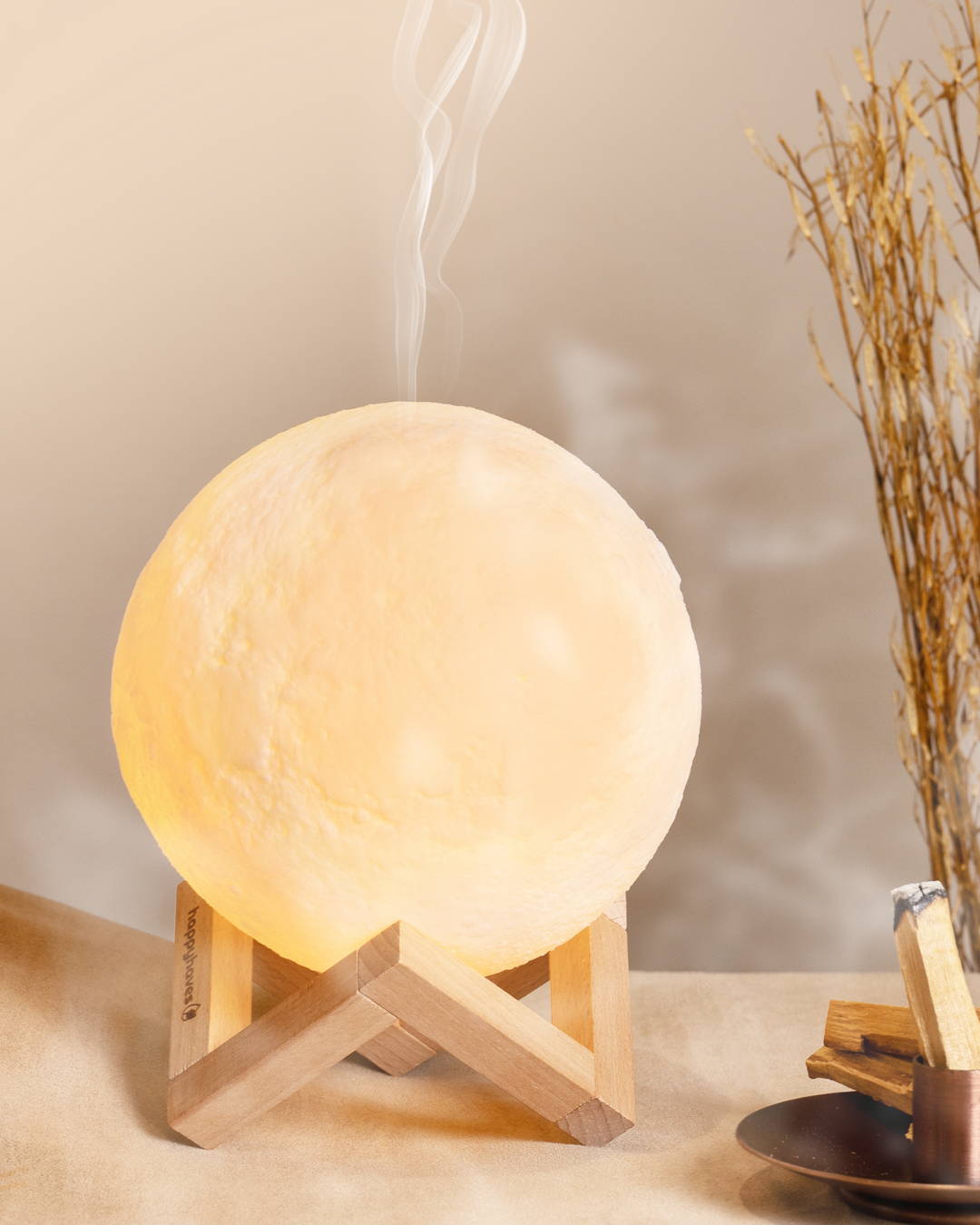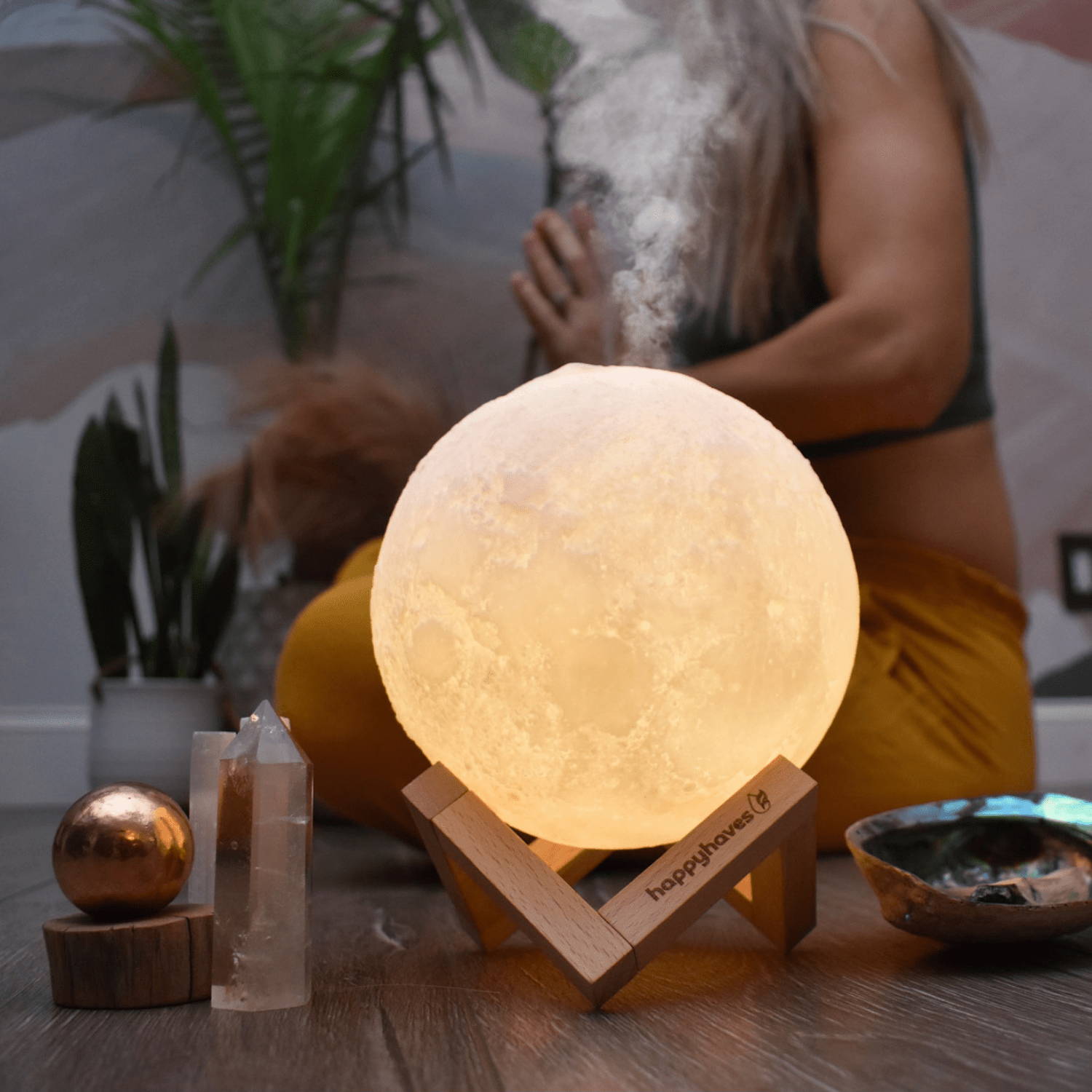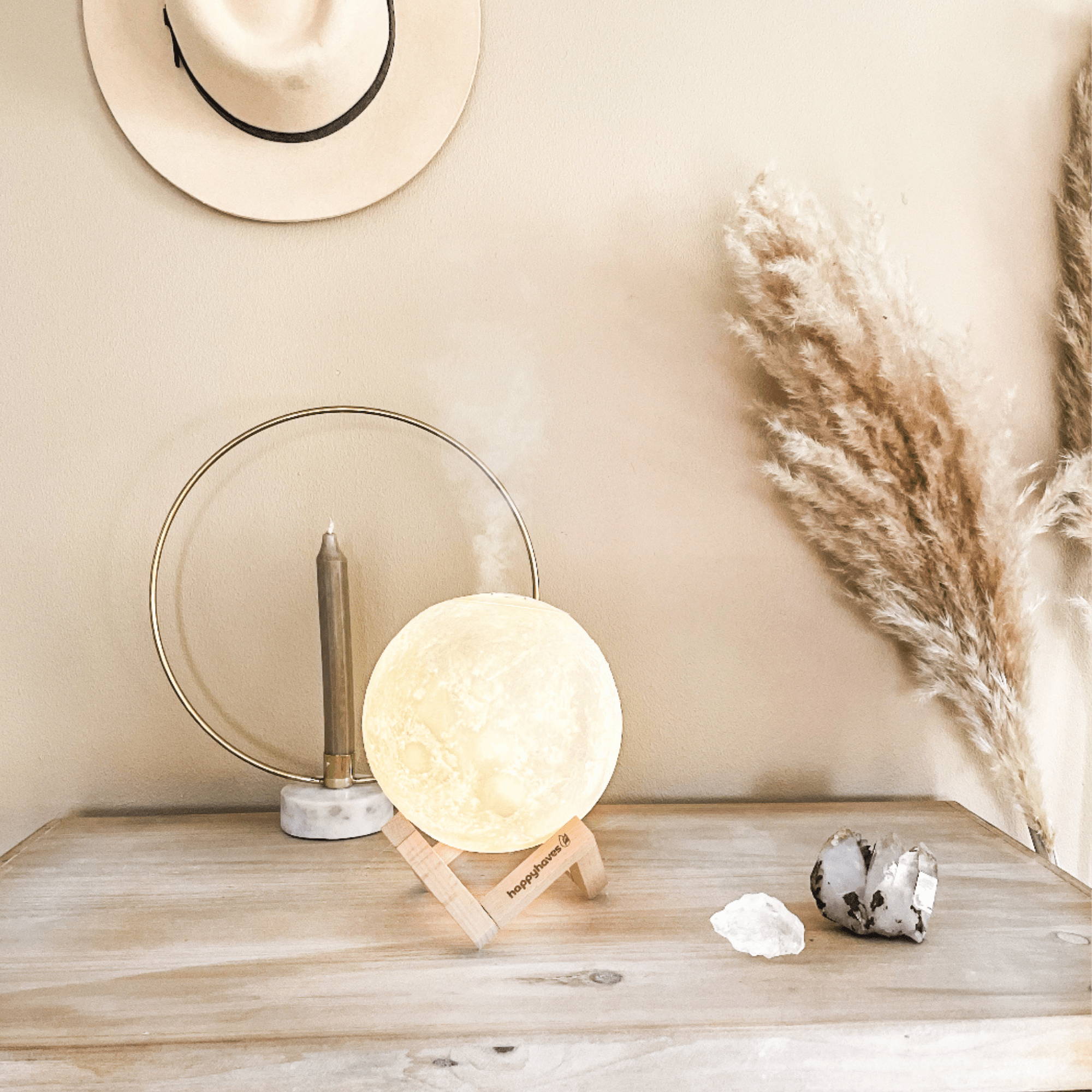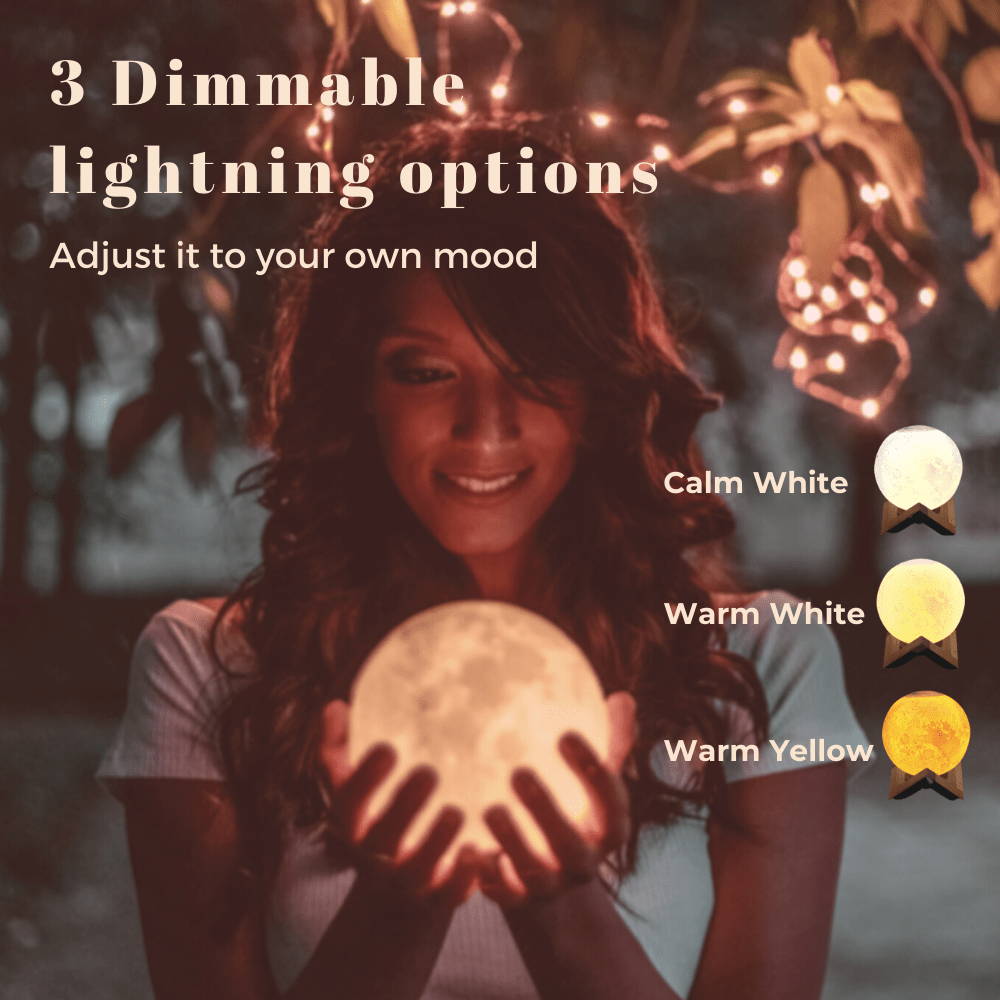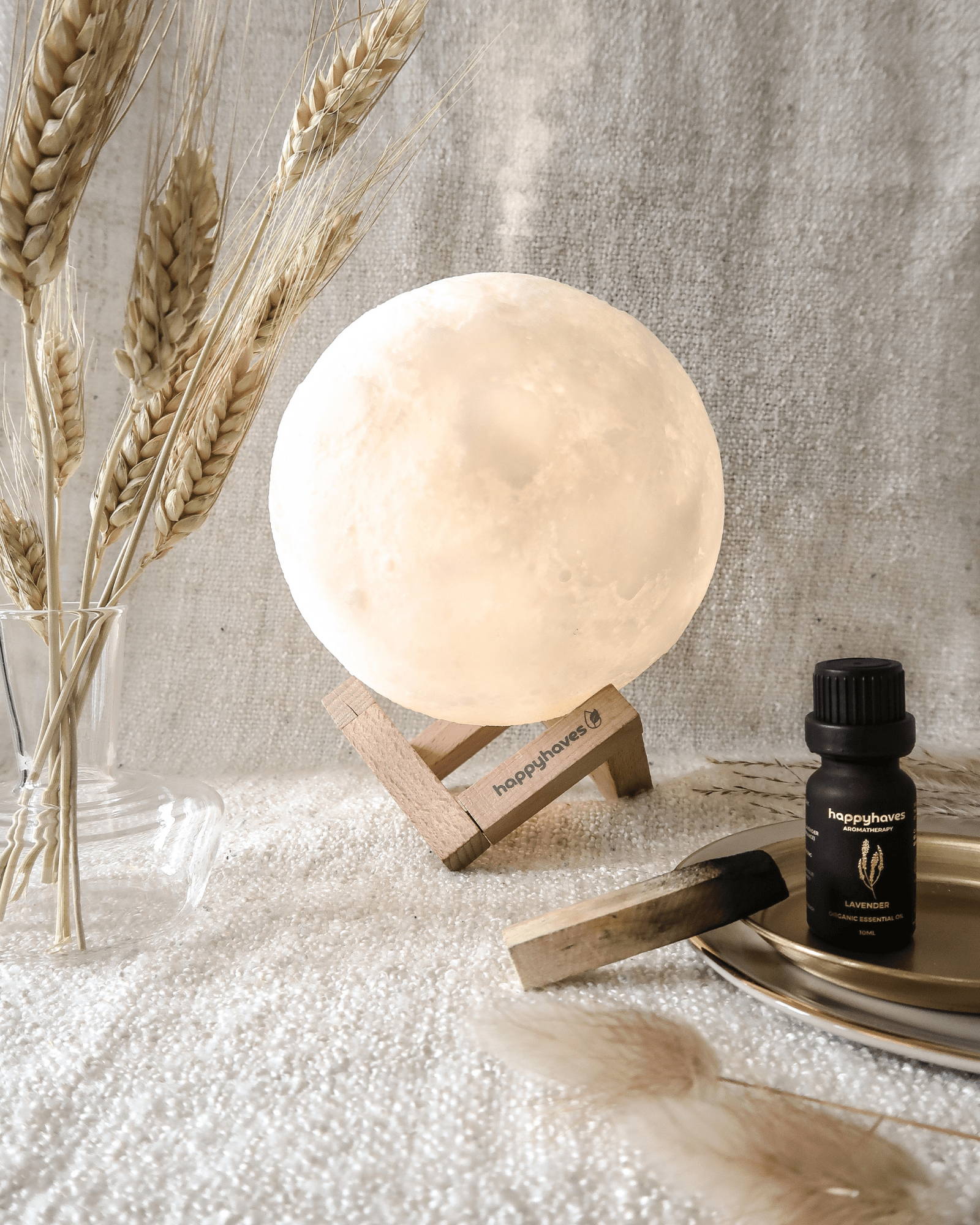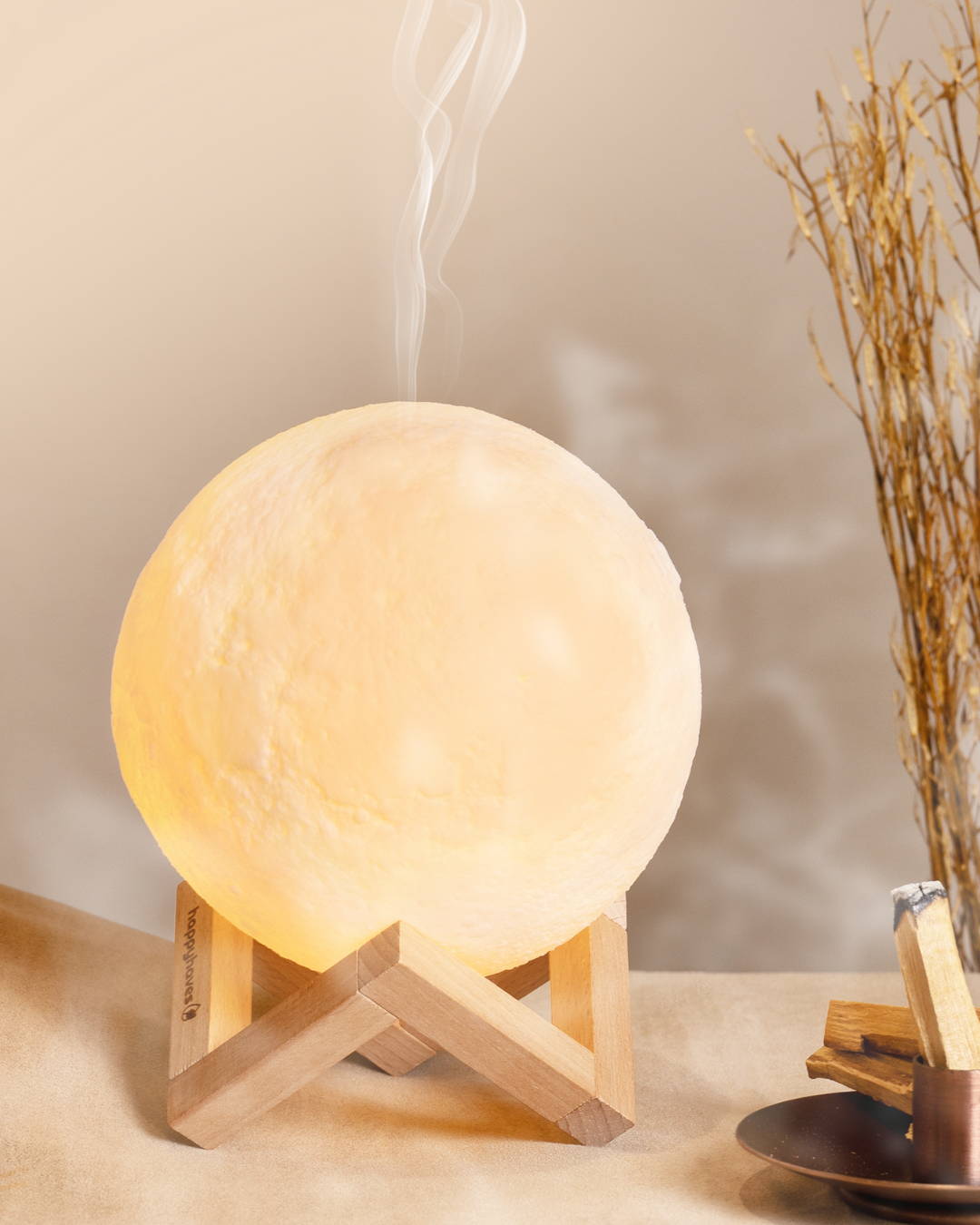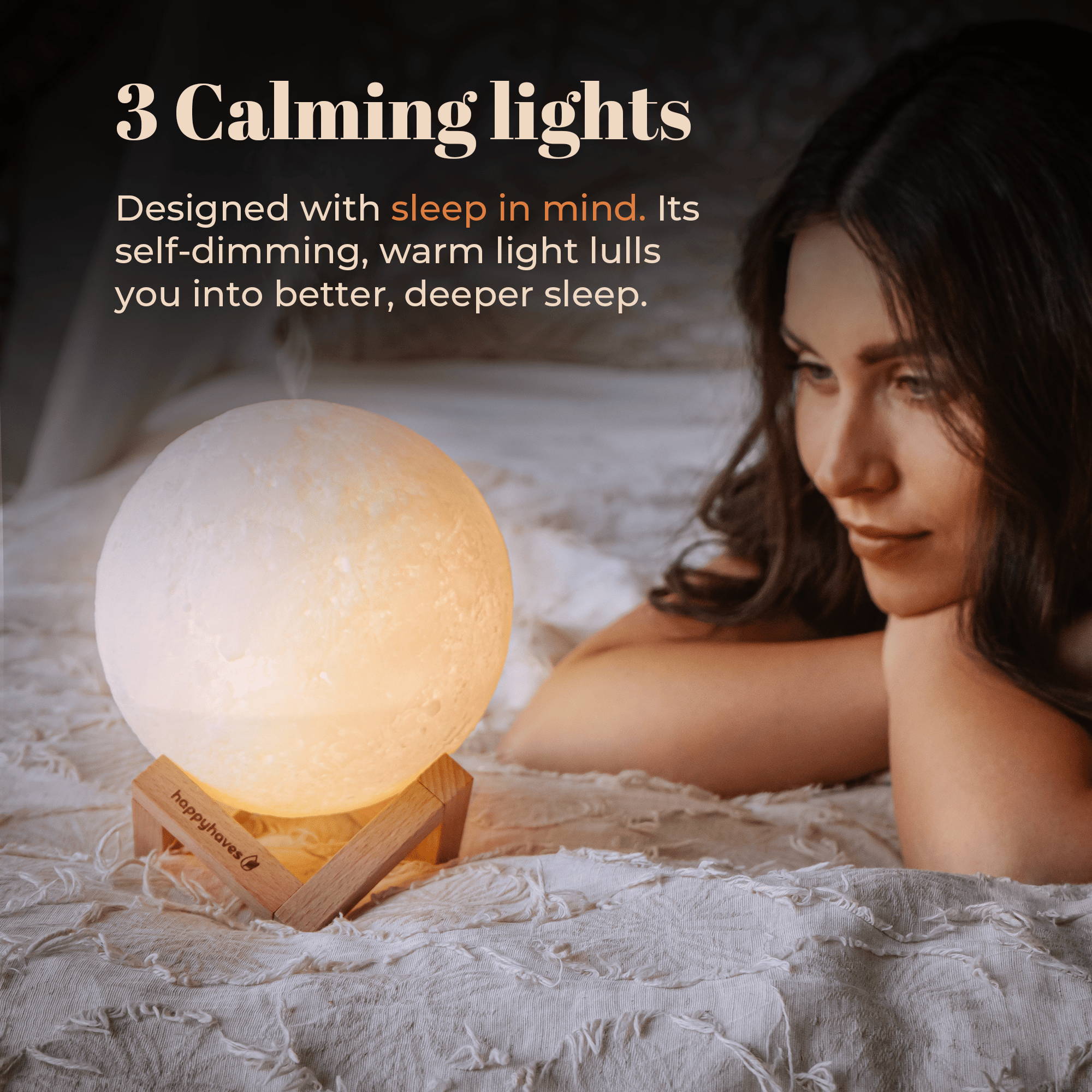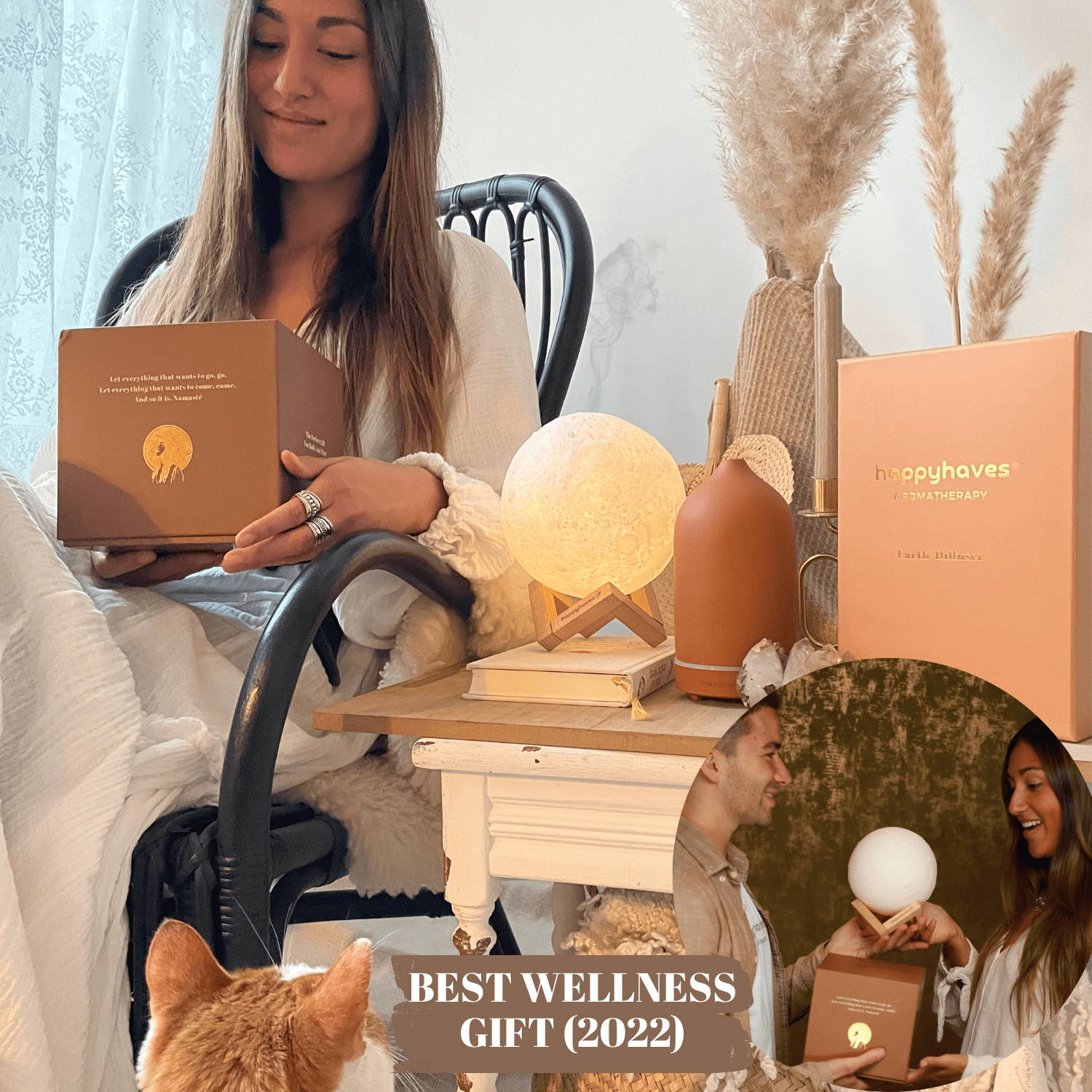 Infuse your air with the healing power of plants

Helps to reduce your anxiety, stress and mood swings

releases negative ions to elevate your well-being

Beautiful eye-catcher in your home decor
(be ready to receive many compliments from friends!)
Over 34.000+ happy US customers!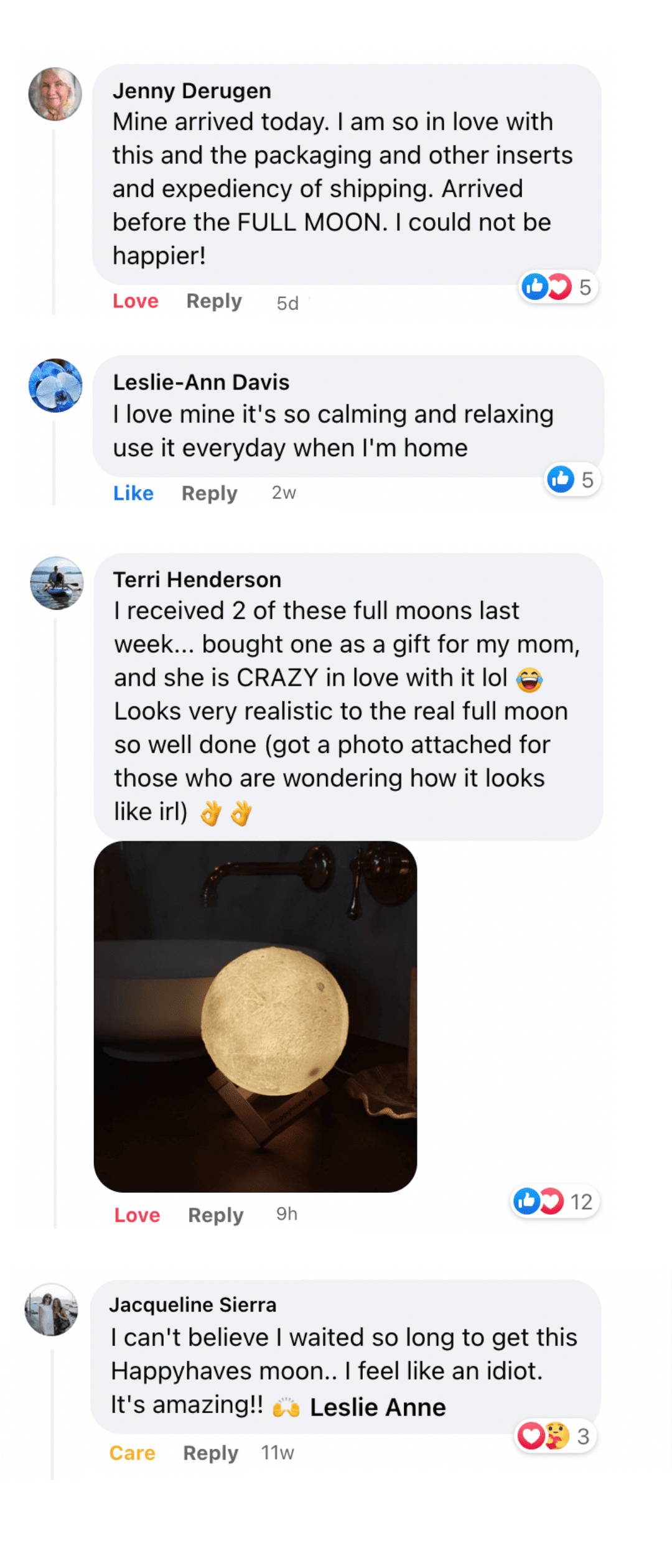 Mists for approximately 7 hours continuous | 14 hours intermittent




1400 ml water tank that diffuses approximately 500 sq ft




3 soothing lightning options. Soft white - Warm white - Warm yellow




Eco-friendly materials: BPA-free and recycled wood




Automatic shut-off, heat-free, and whisper-quiet operation
Shipping from California & Returns
At Happyhaves we ship all orders in 24 hours with USPS or FedEx from our own warehouse in California. You can expect your box full of happiness in 2-5 business days.

If you're not happy with anything, you can easily return your product(s) in 90 days after your purchase. Just reach out to our Happiness Team.
Our #1 priority here at Happyhaves is your happiness (it's in our name!). Which means we stand by our product 100%, no matter what, no questions asked, no holds barred, no ifs, no ands, no buts. If you have a problem, we will solve it. Refund it. Send you a new diffuser. Whatever it takes. Just reach out to our Customer Happiness Team. We're here for you. Happiness. Guaranteed.
''This healing Full Moon brings us calmness when we're feeling anxious and stressed.'' - Well Magazine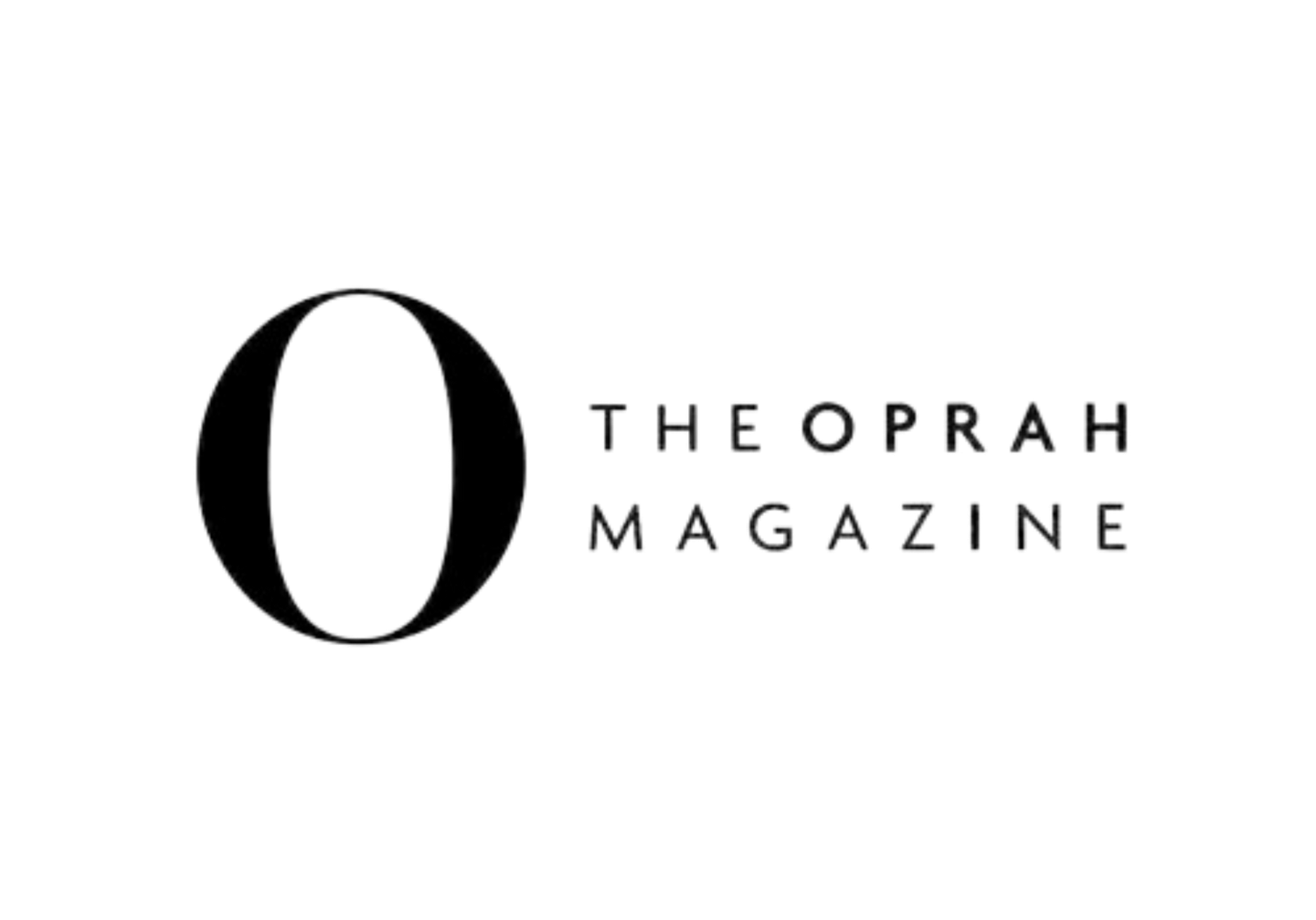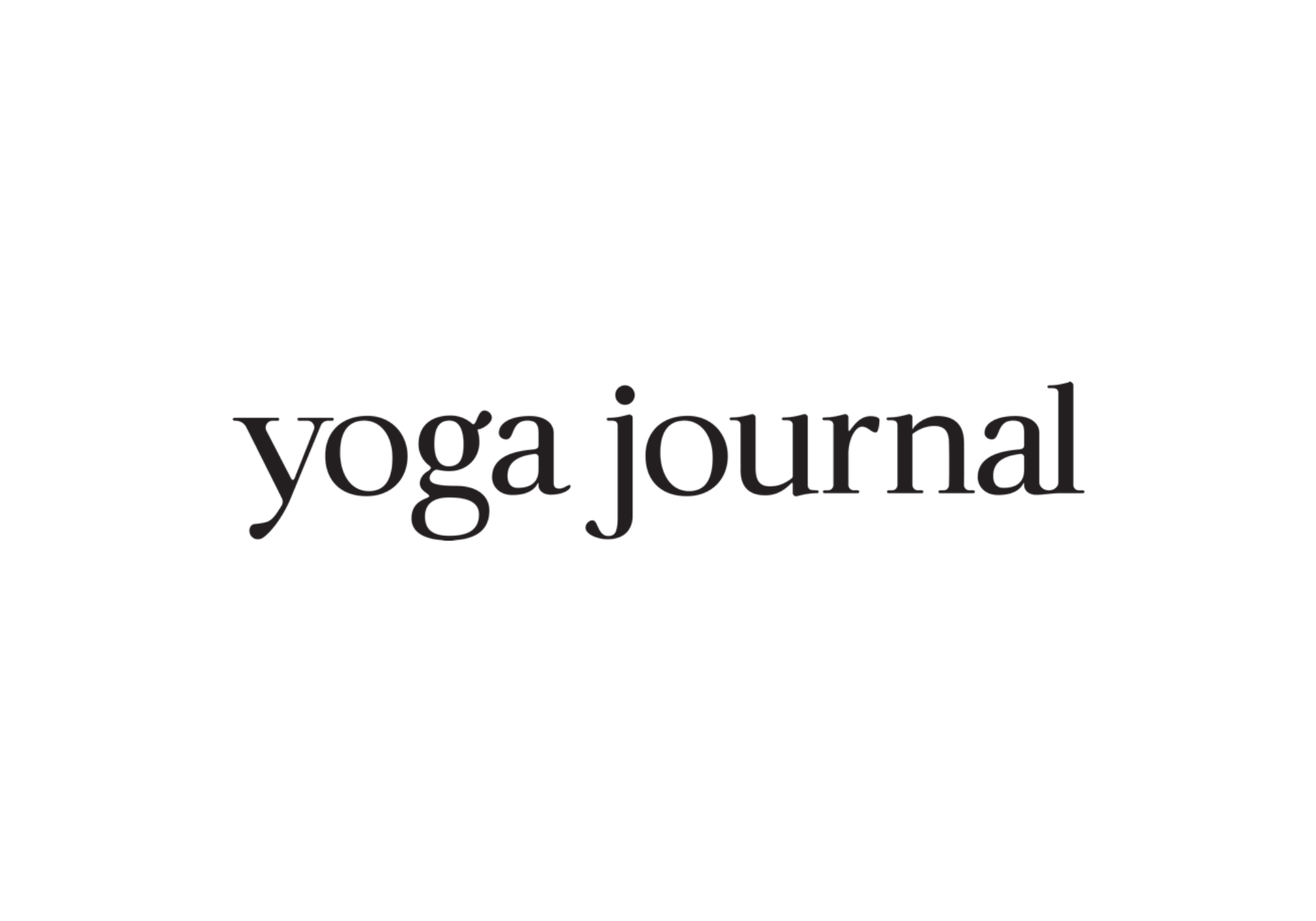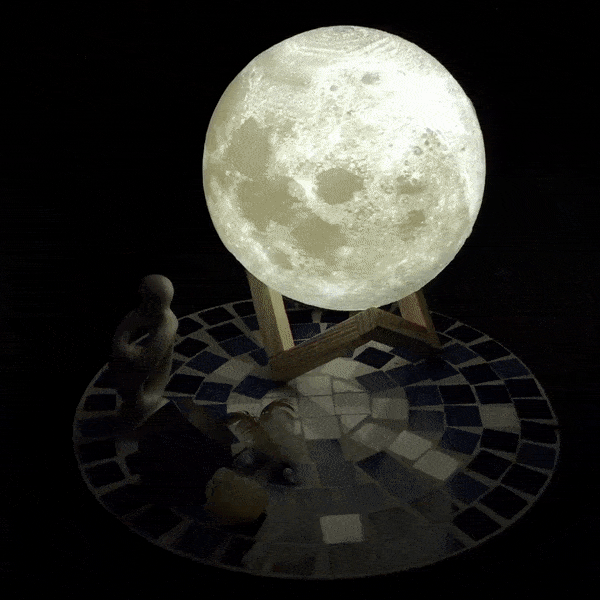 THE FIRST CORDLESS
DIFFUSER & LAMP (2-IN-1)
Eco-friendly made to safely improve sleep quality

Naturally freshens air in home to breathe better

Multifunctional: diffuser, night light, humidifier, and

home decor

★★★★★ 4.9/5 RATING
(based on 1420 reviews)
Our customers on Instagram #happyhaves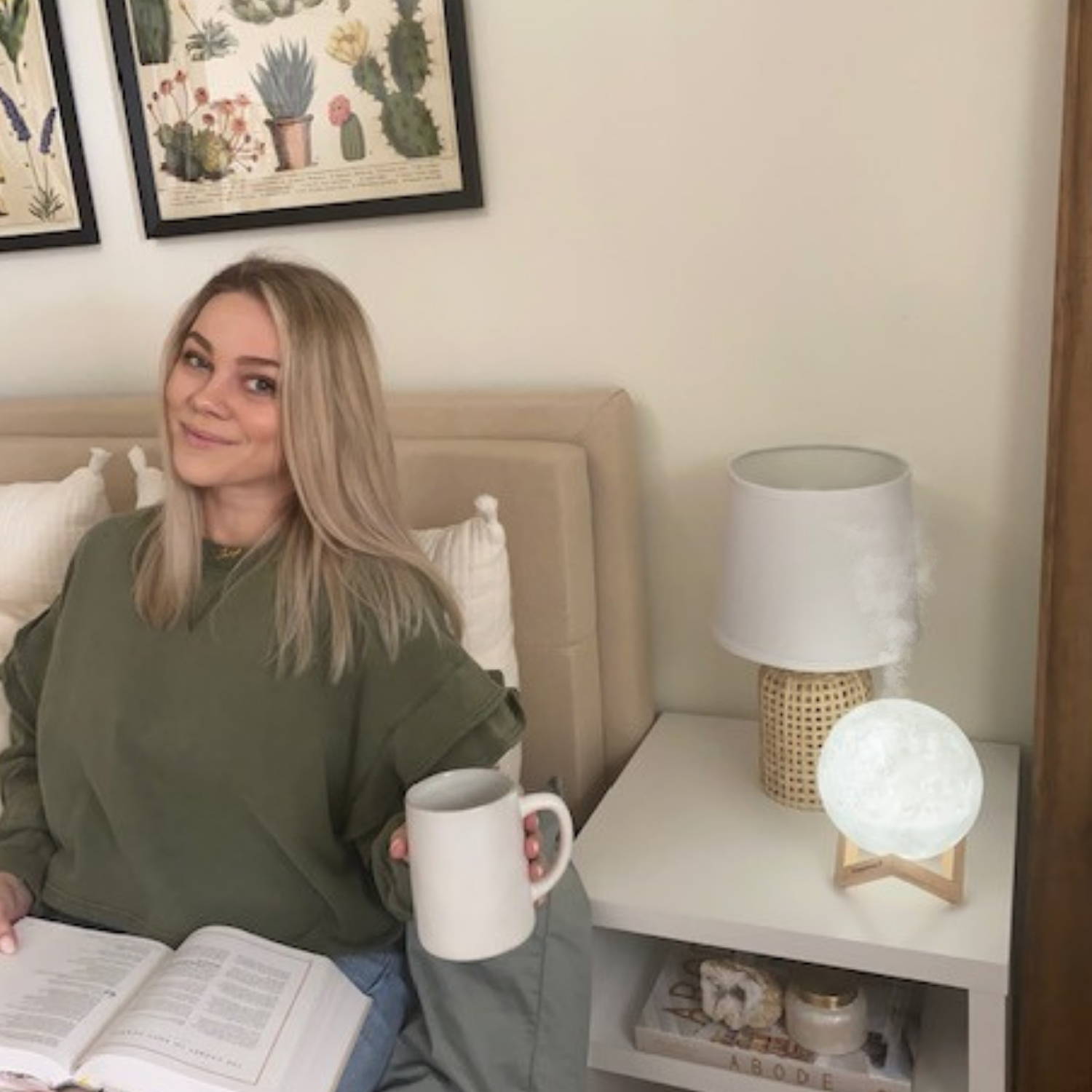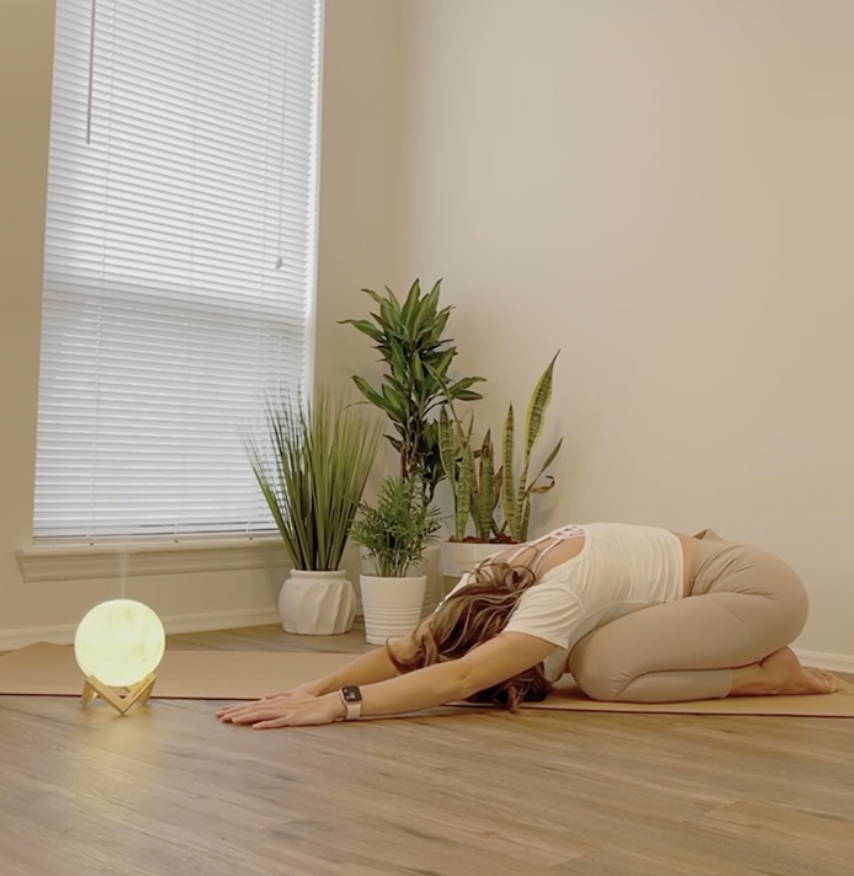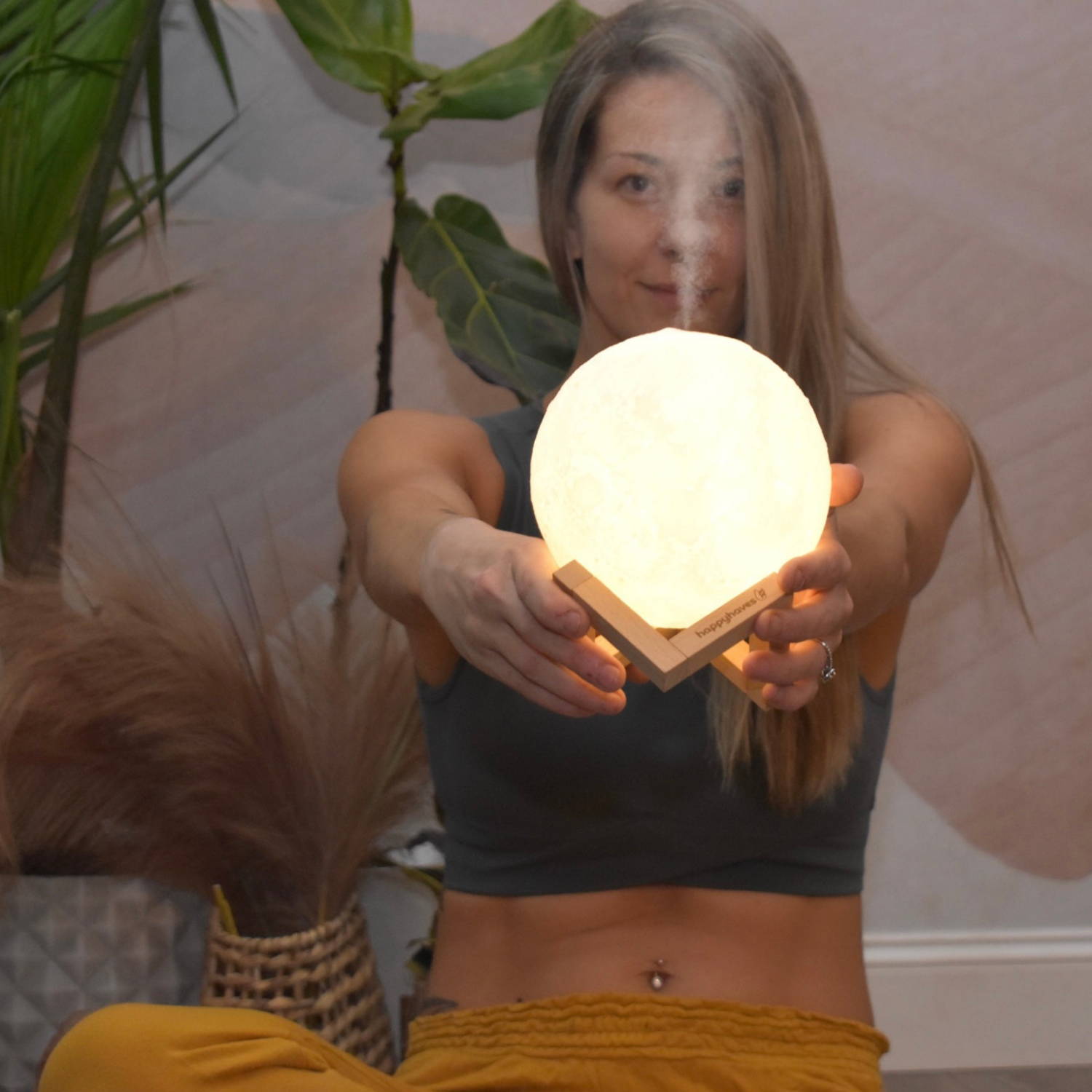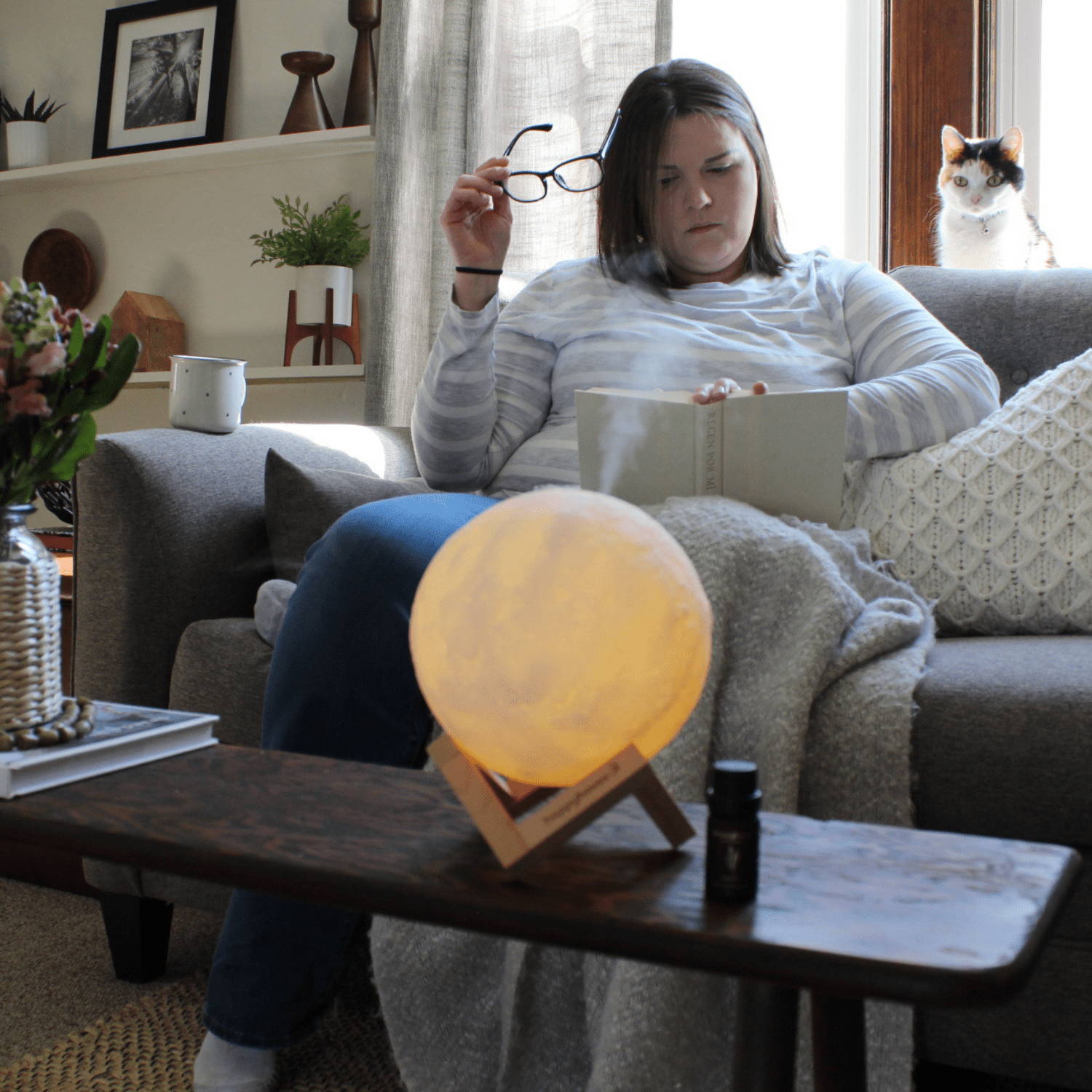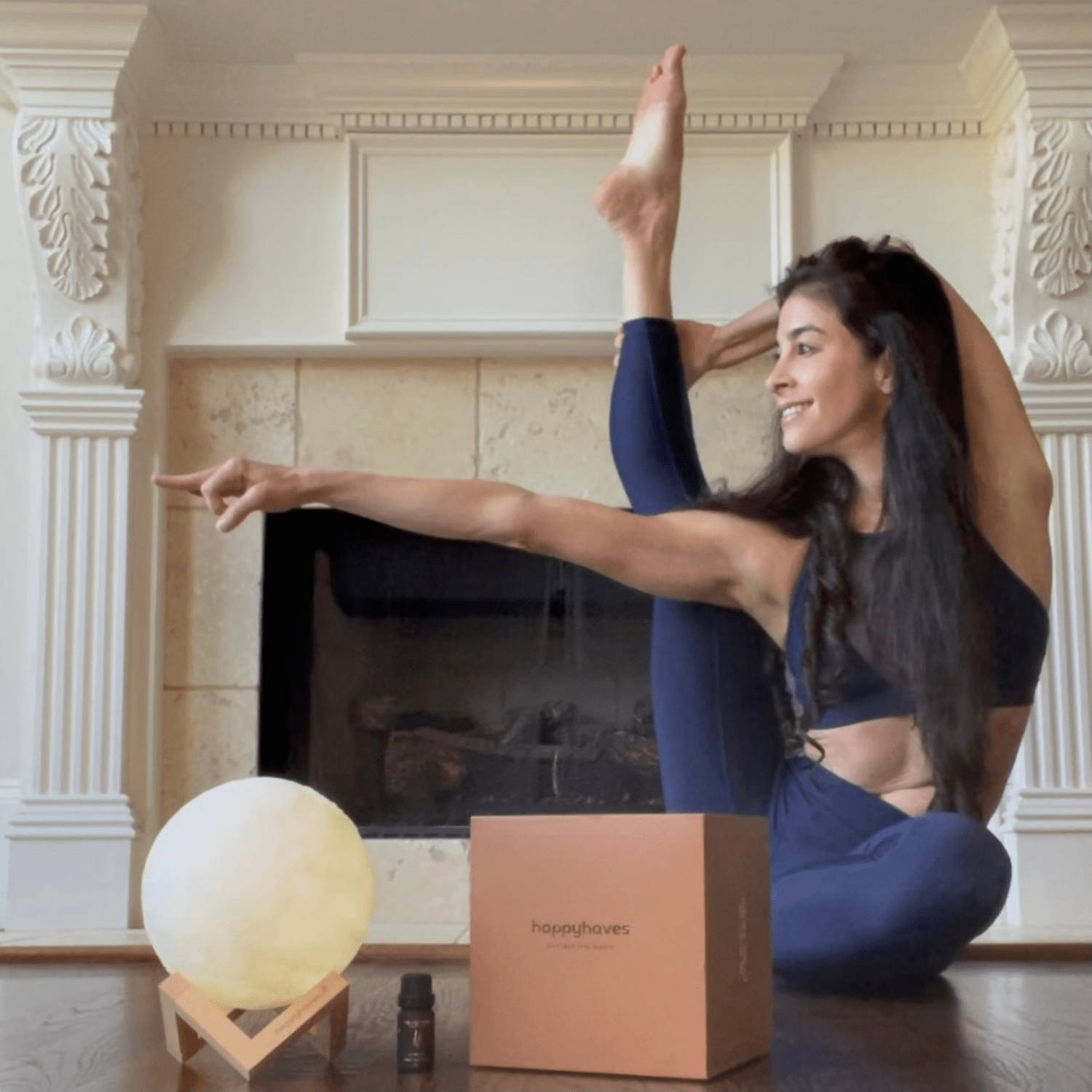 Consciously created to reconnect
in these challenging times..
In today's stressful times, it's understandable if you're feeling overwhelmed with anxiety, fears and uncertainty.
If you're like most people, it's difficult to shut out the deluge of fear-based news, information, and other noise coming from this hectic world.
Enjoy this calming diffuser whenever you need to recharge and connect with yourself. No matter what chaos is happening outside of yourself. You deserve it.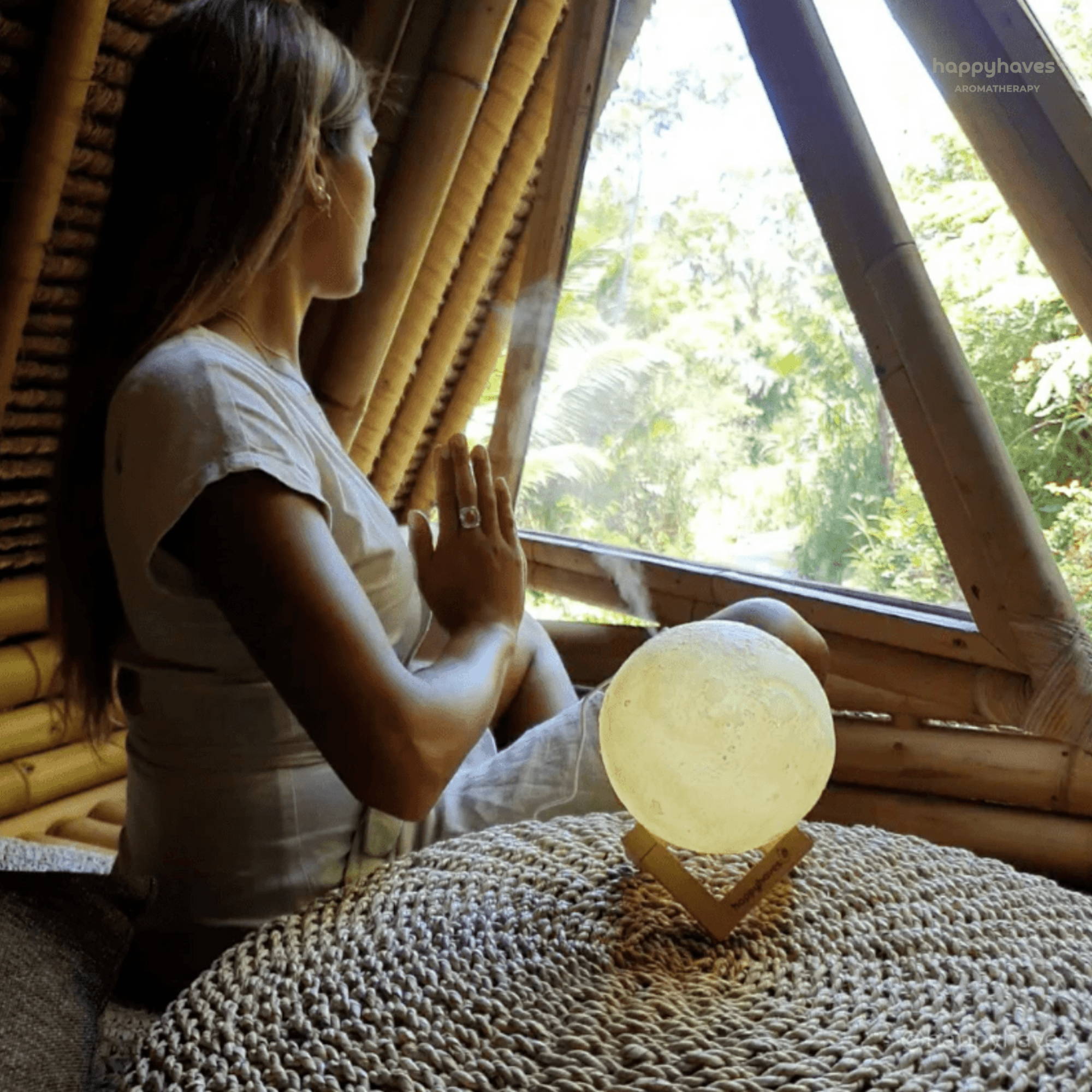 Before
After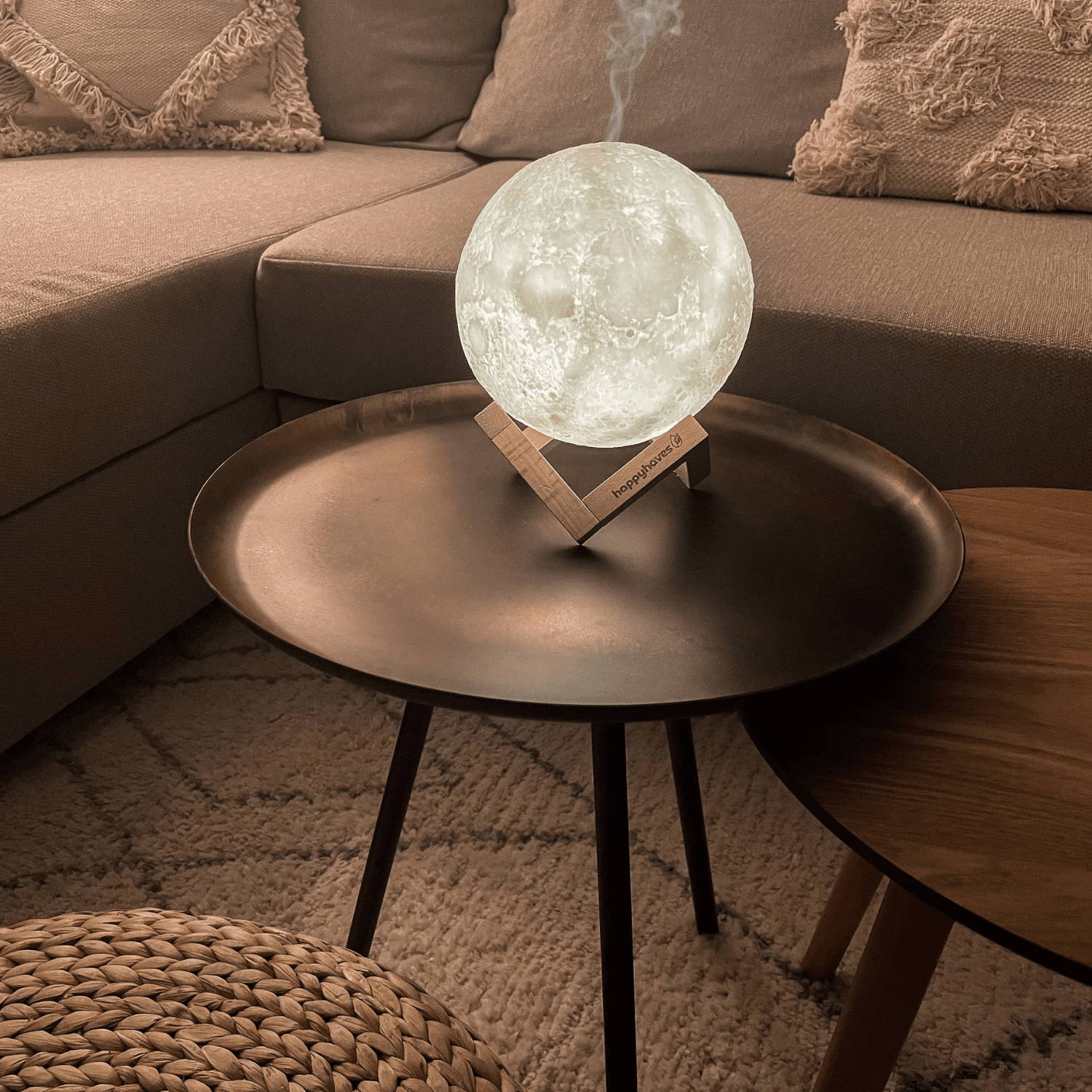 Over 34.178 Happy Souls
(and counting!)
Last Question? We Got You!
Not sure yet? call us or open a live chat.
What will I receive if I order today?
Good news! If you order today you will get the Happyhaves Full Moon, wooden stand, super charger, aromatherapy book, and our new ritual book.

As a bonus, you'll also get access to the Holistic Happiness Course and a printable Moon calendar 2022!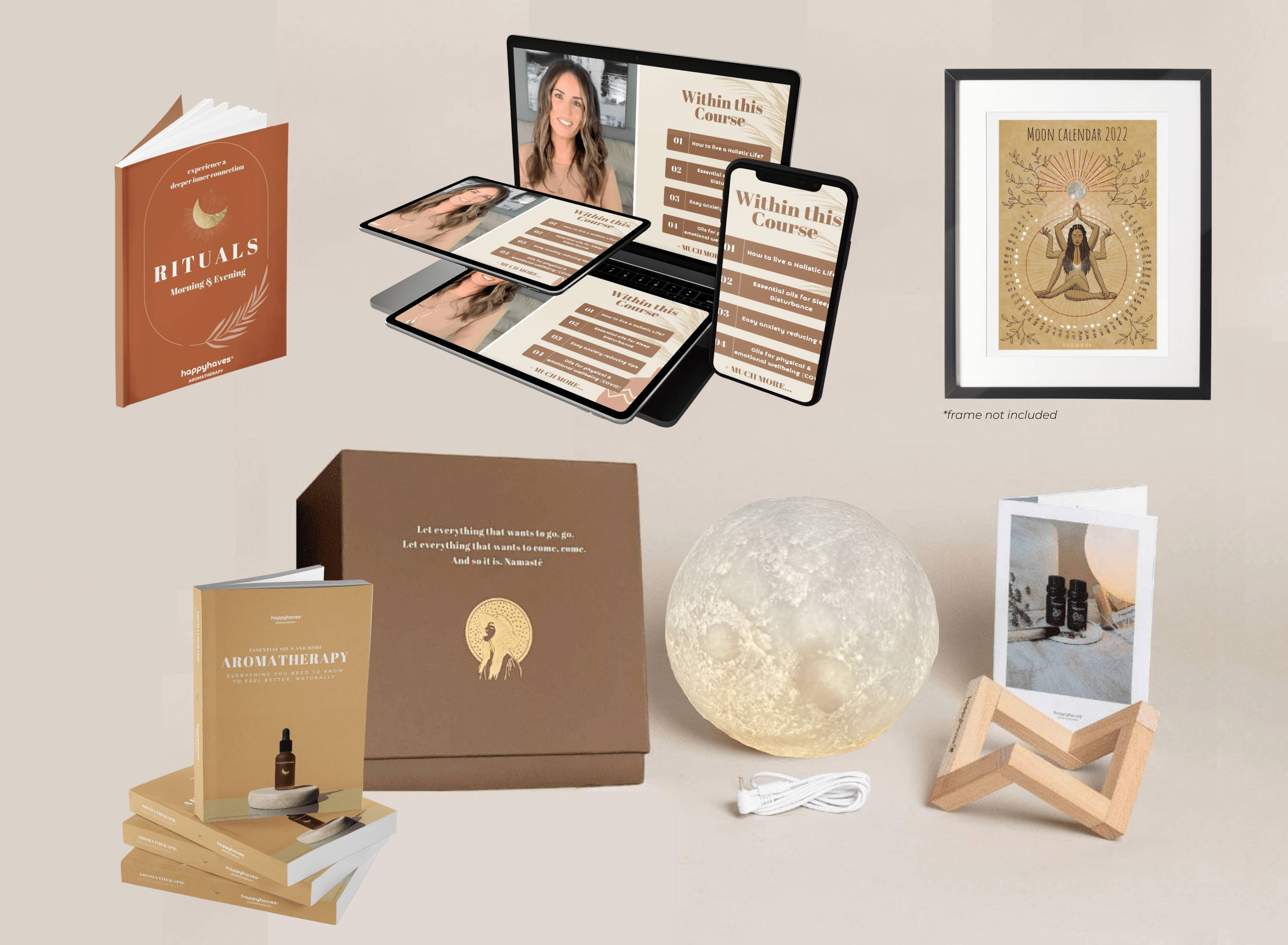 Yes! You will receive a 1-year warranty and 90 days money-back-guarantee. No worries, You''l love it!
How does the Happyhaves Full Moon work?

You can simply just tap the light or diffuser button on top of the Happyhaves Full Moon to activate these functions. No worries, it's very easy! See below.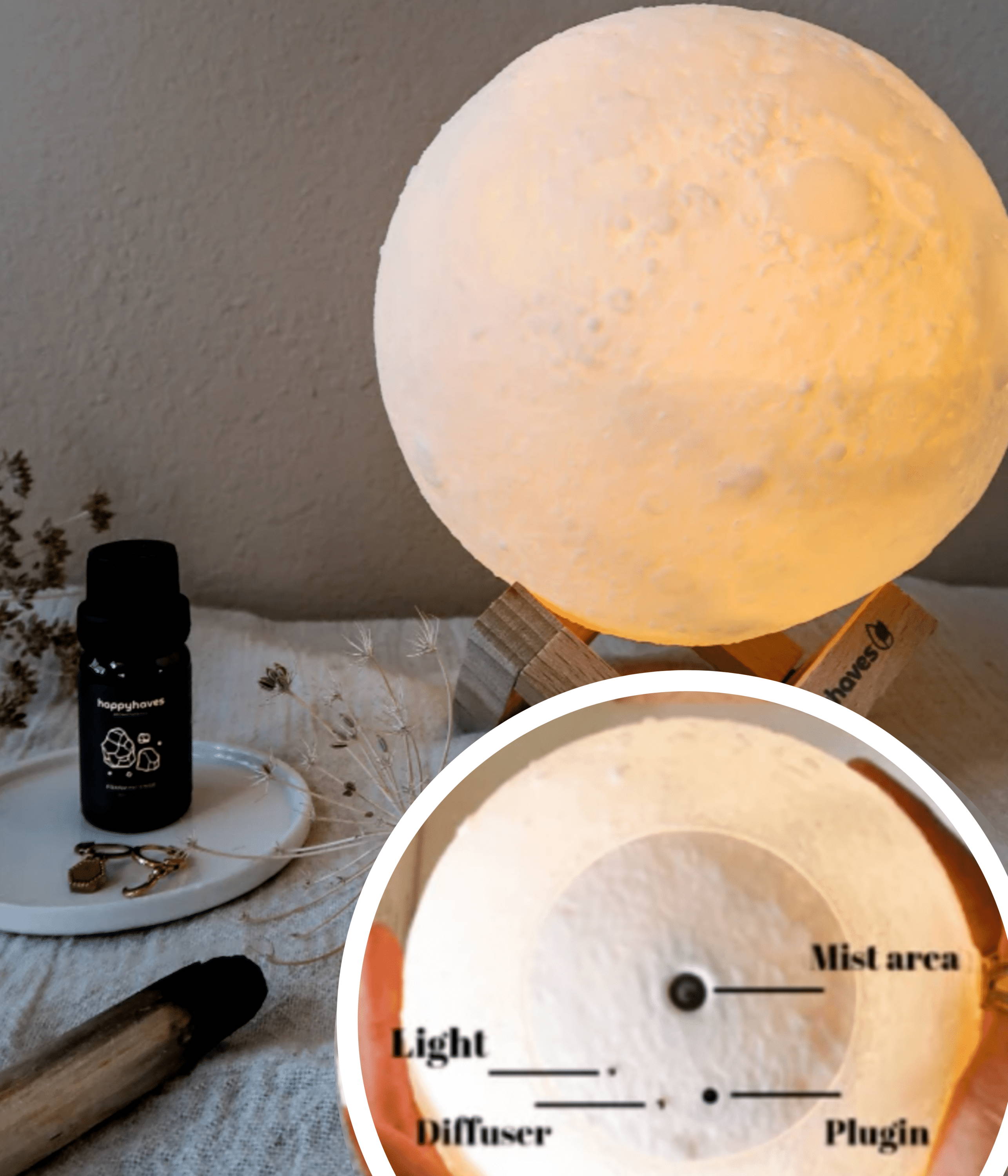 What are the specifications?
Water capacity: 1400ML
Size of the Full Moon: almost 6 inches
Run time: 8+ hours
Lightning options: warm white, soft white, yellow
What is the Happyhaves Full Moon made of?
The Happyhaves Full Moon is made of bpa-free materials and recycled wood. We also plant trees and use recycled packaging to reduce our carbon footprint.
Where do you ship from? And how long does delivery take?
At Happyhaves we ship all orders in 24 hours from our warehouse in San Bernardino (California). You will receive your order (with tracking) from DHL or FedEx in 3-5 business days.
Hey, you made it down this far! Take your mindful moment
1 YEAR HAPPINESS GUARANTEE
WE PLANT TREES IN CALIFORNIA & AUSTRALIA
FREE INTERNATIONAL SHIPPING ABOVE $30