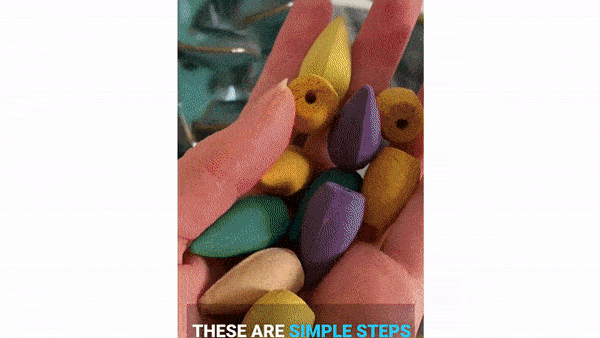 Hold the incense cone in one hand or with a pair of small tongs & light the pointed end of the incense cone with a match or lighter. Make sure that the incense is immersed in the flame until it ignites with a small flame.
Softly fan or blow out the flame or remnants of the flame. Check the incense tip where the flame was. If you see a small glowing ember and smoke starts coming out of the bottom, the incense has been correctly lit.
Place it into the incense holder. Be sure that the hole at the bottom of the incense aligns with the hole in the top of the ceramic incense waterfall, or the incense plume will be blocked and thus the smoke will not be able to flow freely.