7 Chakra Diffuser Bracelet
Chakras, by definition, are energy points within your body that help to regulate organ function, immune system and emotions. Seven chakras are found throughout your body, from the base of your spine to the crown of your head. Each chakra has its own frequency, energy and color. Maintaining its balance keeps you psychologically, emotionally, and spiritually healthy.

Lava Beads are made from Natural Volcanic Basalt. The lava stones acts as a sponge-like carrier as it soaks up your oils and retains them in the core of the Bead. It is known to be a grounding stone that has connections to Mother Earth promoting strength, stability and courage.
The lava beads coated with oil should be turned to the inside of your wrist. Allow time for the oils to dry & absorb before wearing your bracelet.
7 Chakra Diffuser Bracelet
• Root Chakra (Red) - associated w/ feelings of safety & security
• Sacral Chakra (Orange) - center of pleasure, enjoyment & creativity
• Solar Plexus Chakra (Yellow) - source of personal power, will & self-worth
• Heart Chakra (Green) - source of love, compassion, unity & balance
• Throat Chakra color (Blue) - mediator of heart & head
• Third Eye Chakra color (Indigo) - source of intuition & wisdom
• Crown Chakra color (Violet) - promotes unity with everyone & in nature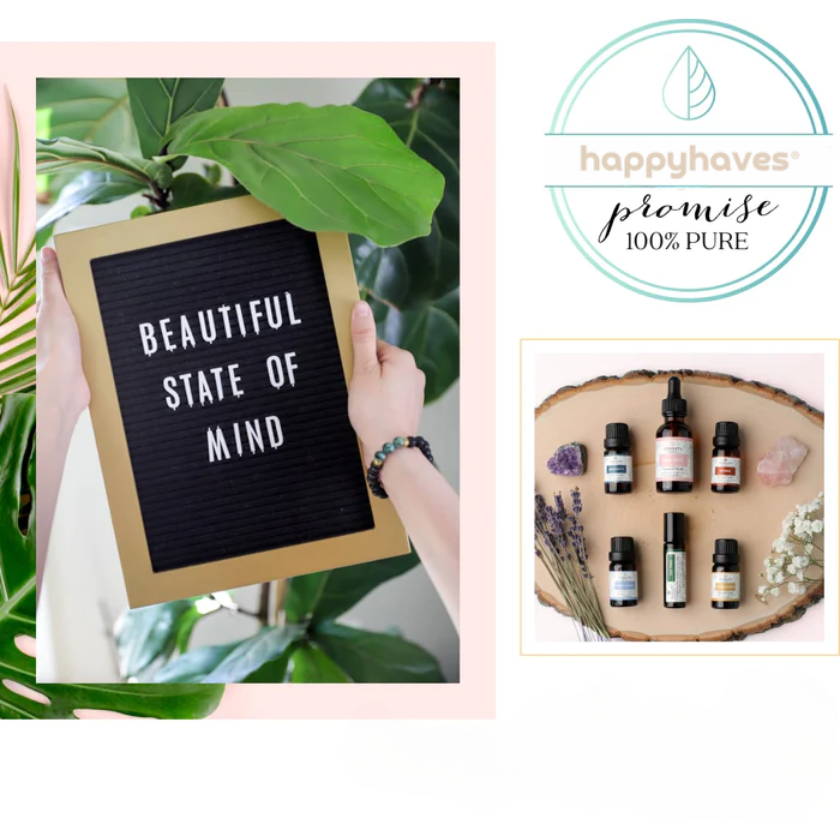 Happyhaves Extracts goes through great lengths to ensure the quality of our products.

We source the best oils from around the world as well as authentic stones and crystals used in our diffuser jewelry.

Every order is backed by our 100% Happiness Guarantee so you can shop confidently anywhere in the world.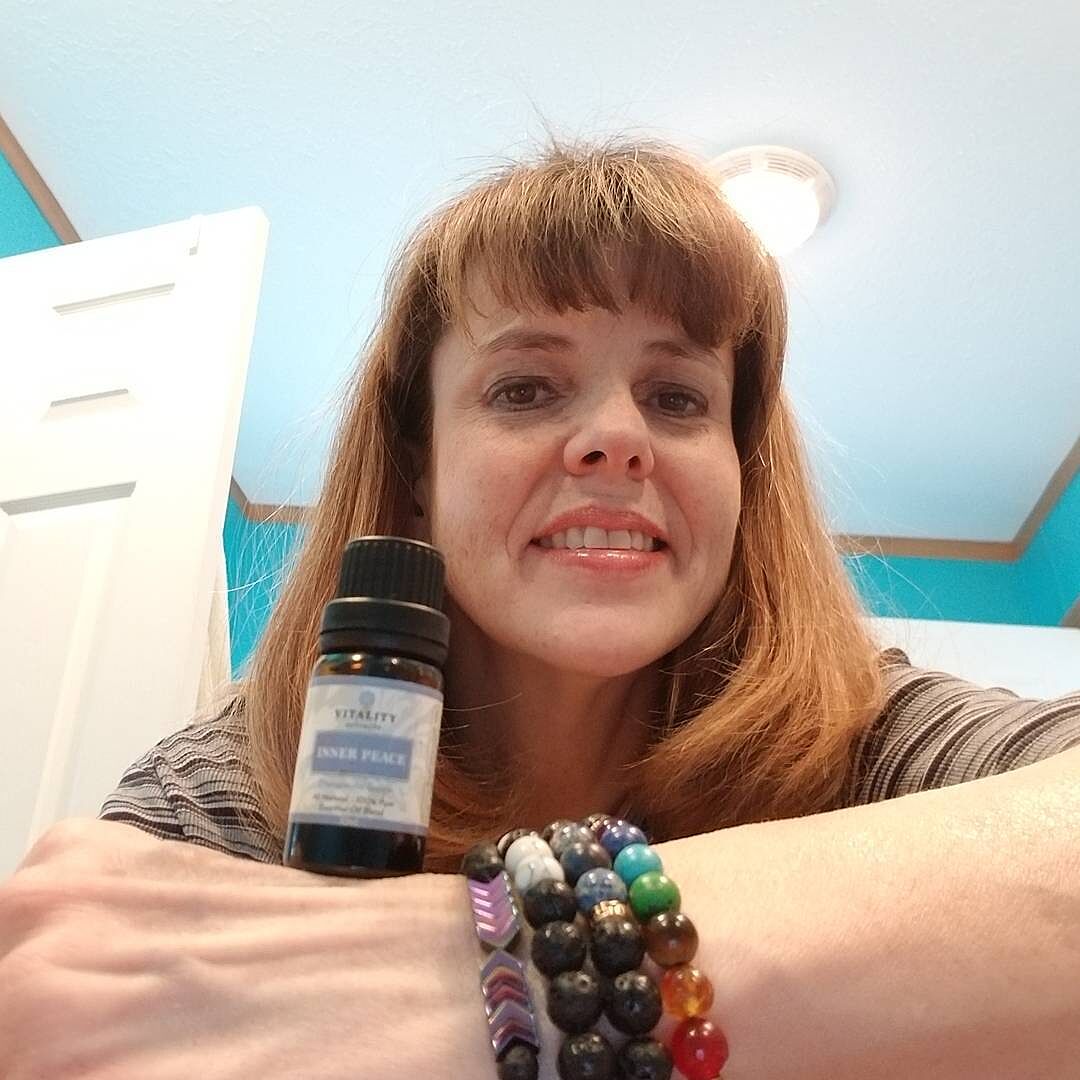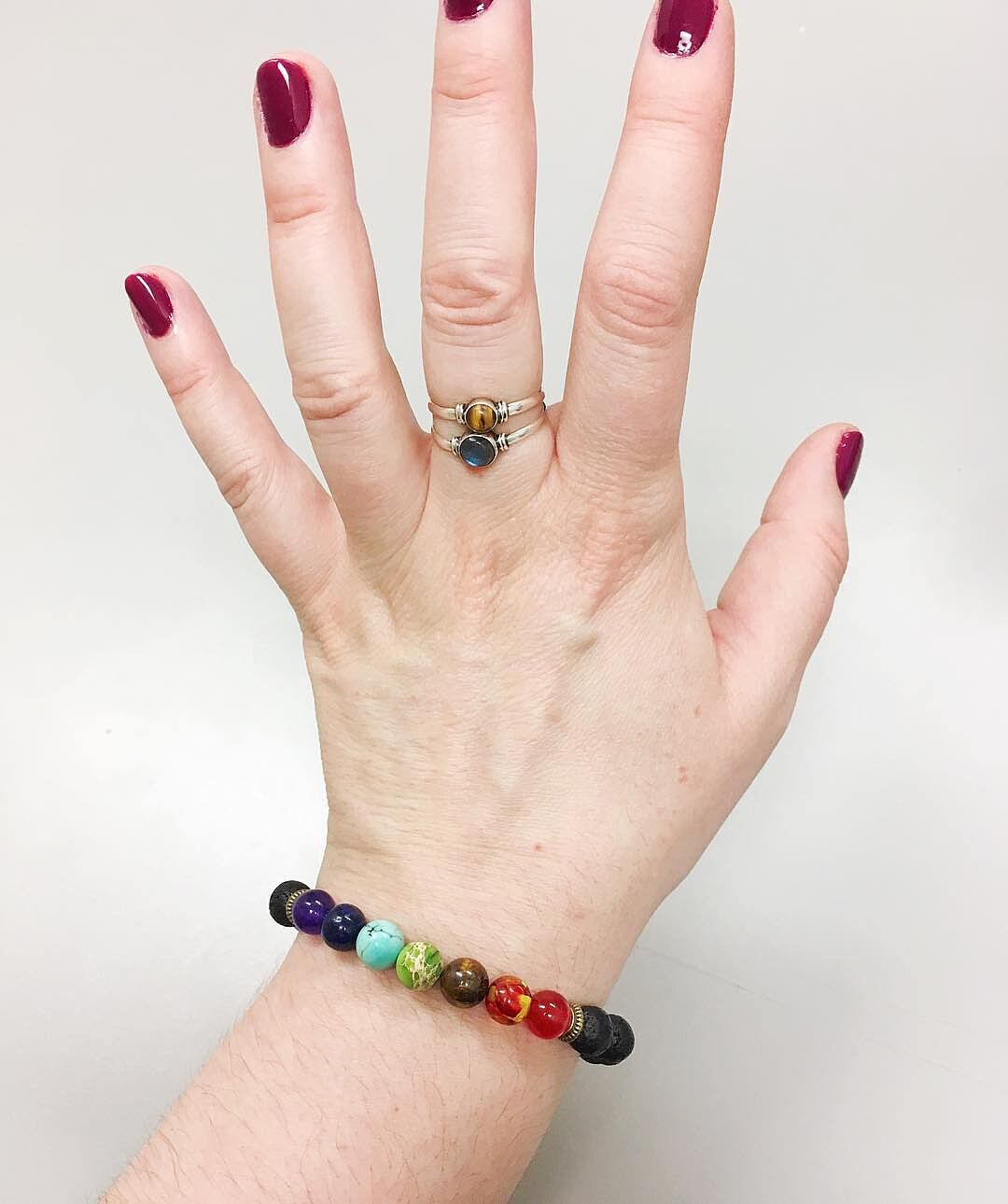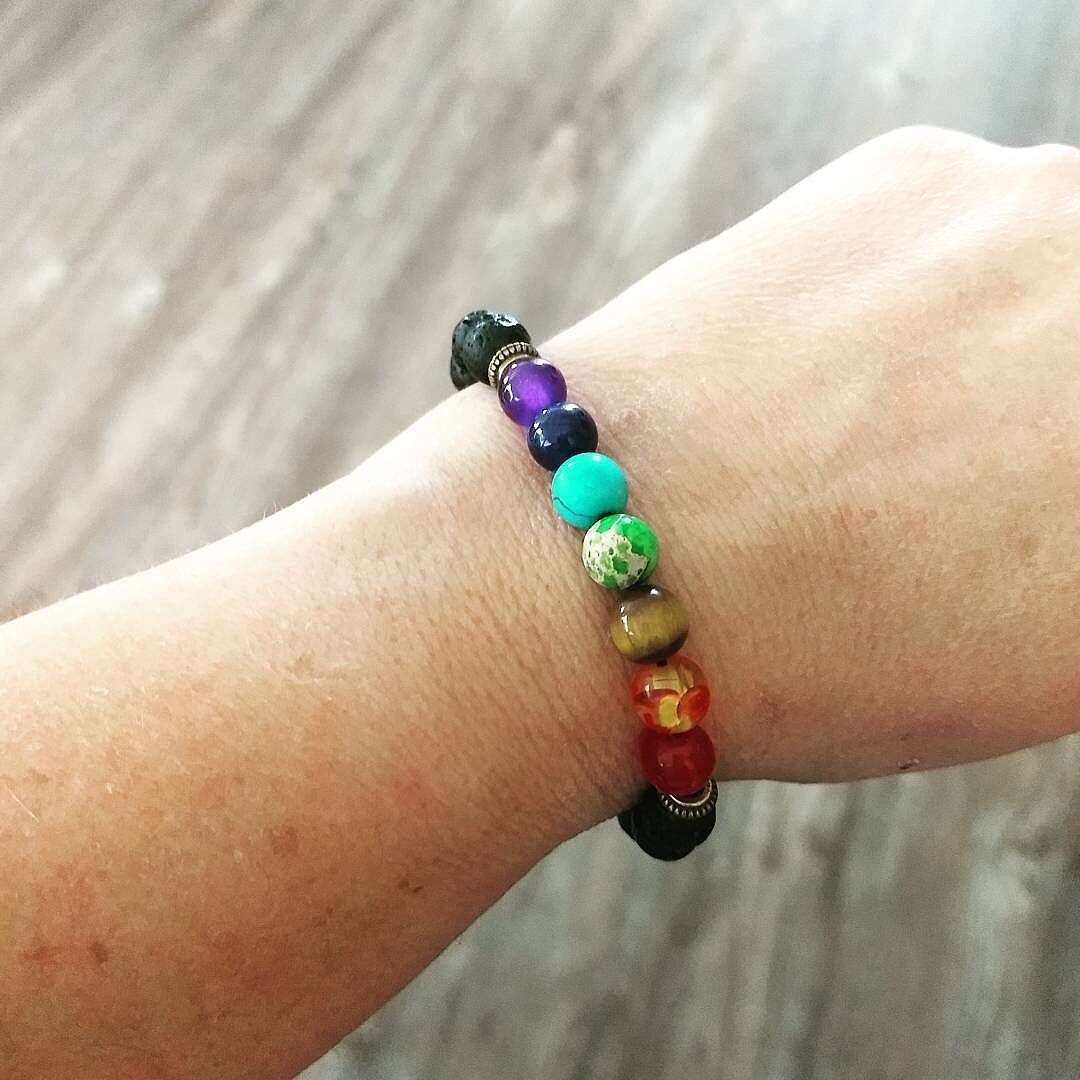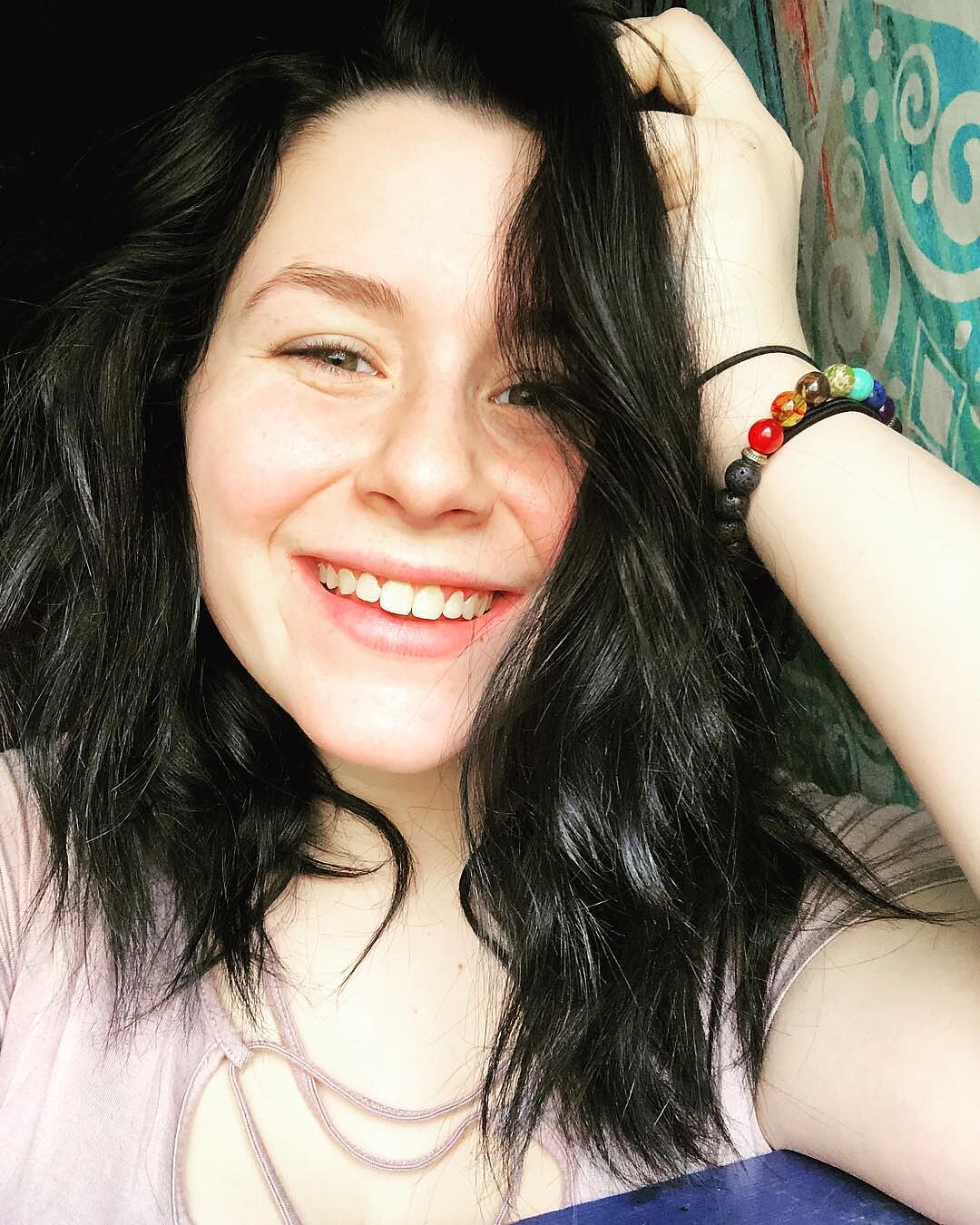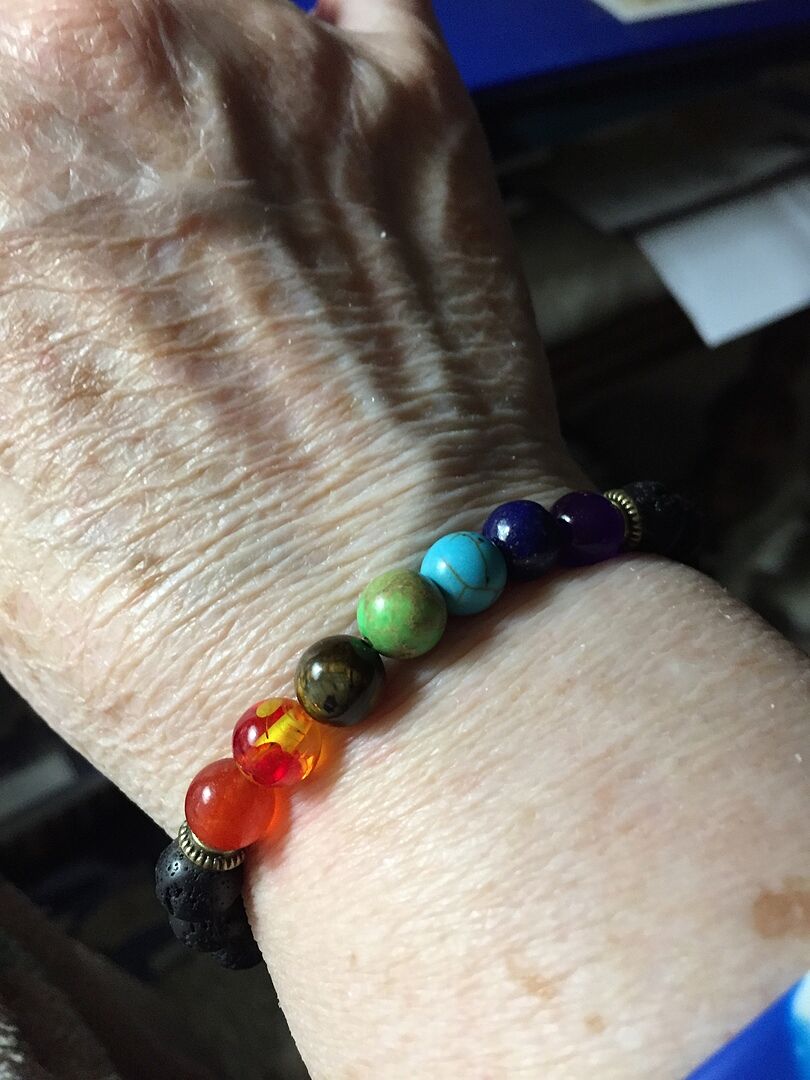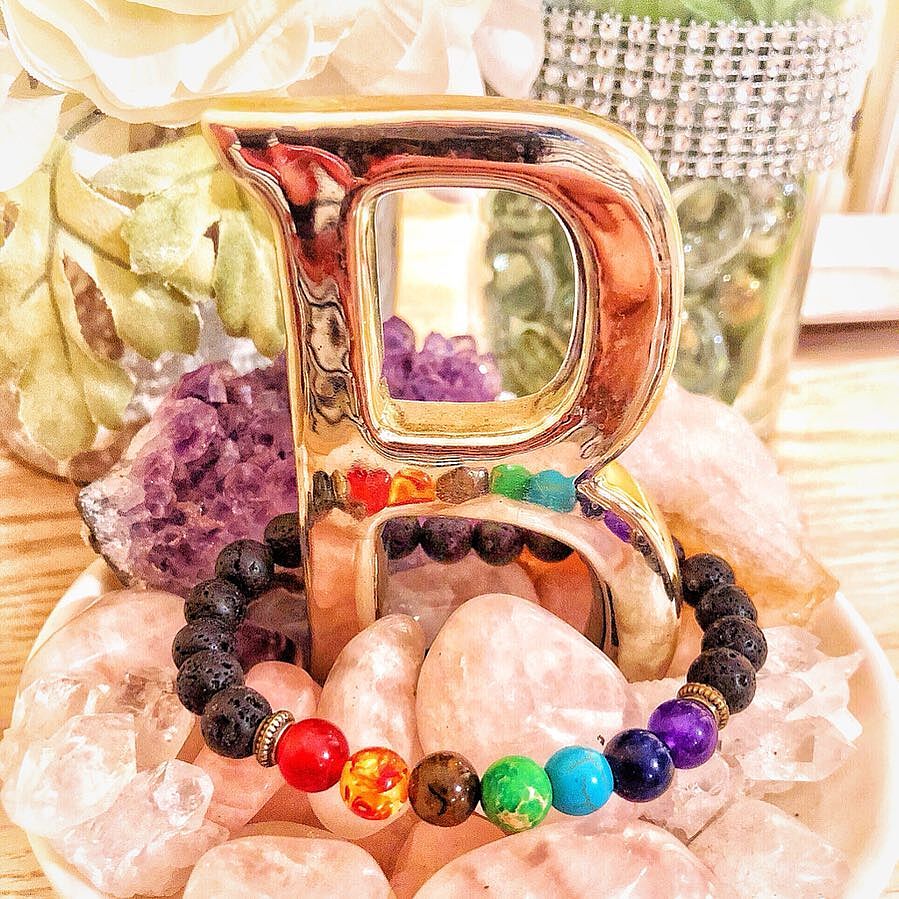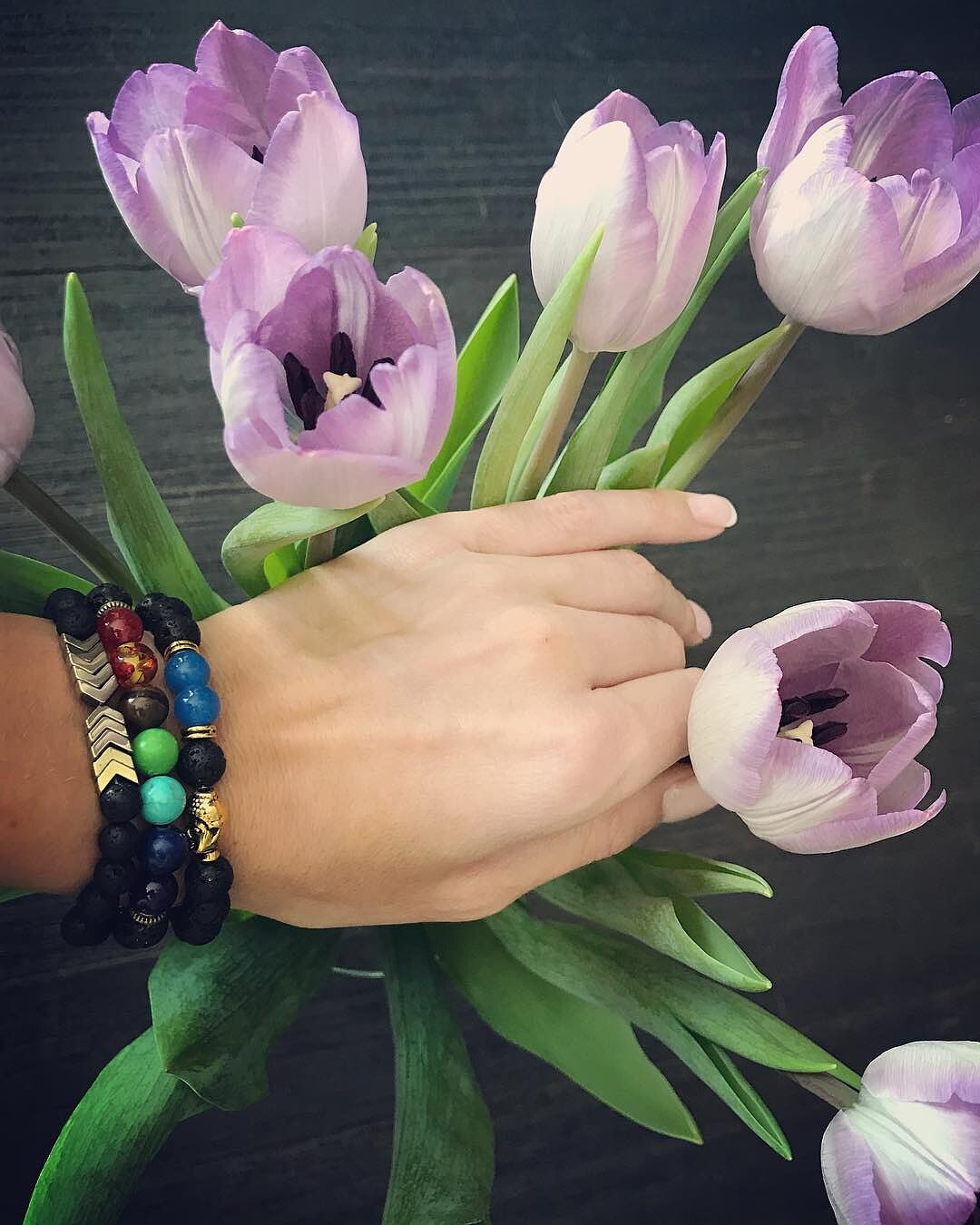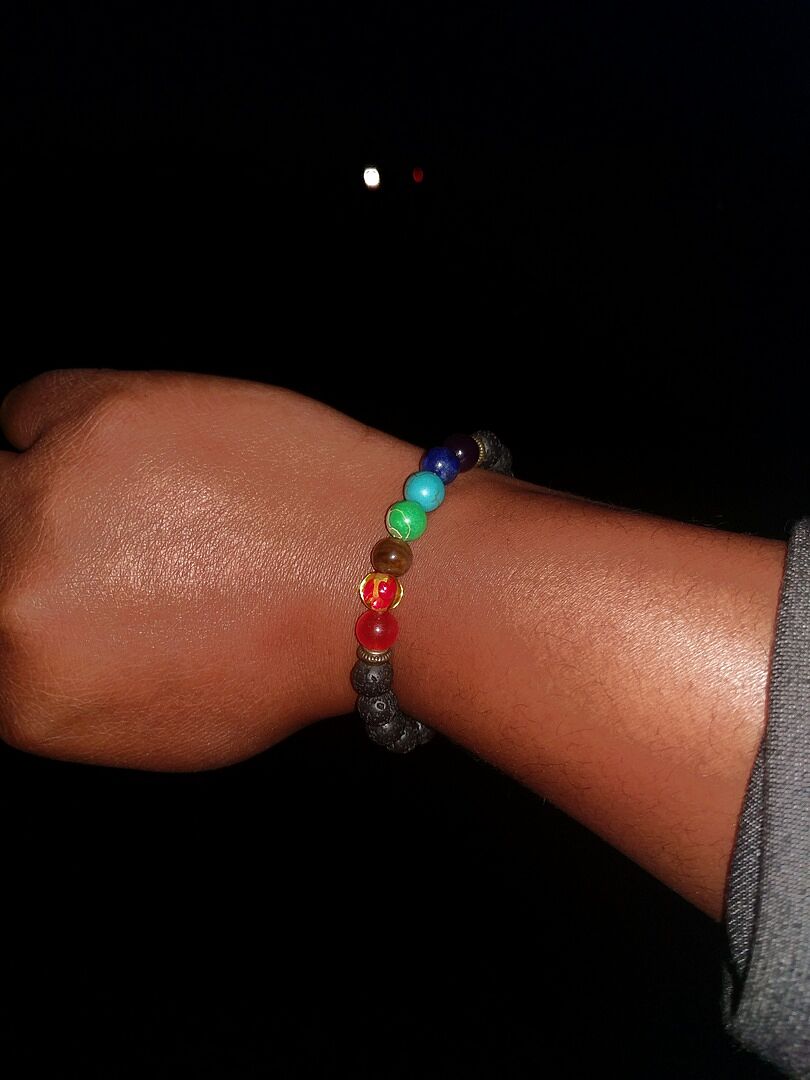 1 YEAR HAPPINESS GUARANTEE
WE PLANT TREES IN CALIFORNIA & AUSTRALIA
FREE INTERNATIONAL SHIPPING ABOVE $30